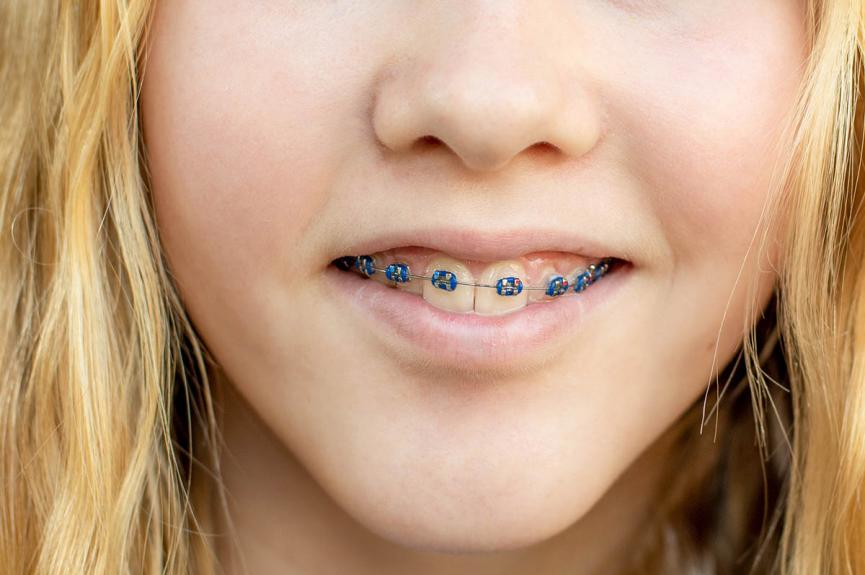 Best Colours for Braces
For adult females, embracing lighter hues can exude a sense of sophistication. Consider shades like soft blue or indeed a mid-tone blue.
For adult males, the color spectrum generally leans towards darker or semi-dark tones such as charcoal, forest green, and navy blue. These selections tend to complement mature males beyond their teenage years. When it comes to selecting the ideal braces colors, it's all about personal preference influenced by factors like age and gender. So, keep exploring until you find a colour that suits you best.
If you are about to get traditional metal braces for straighter teeth, you should know you are free to choose their colour. That's right. You can get whatever colour palettes are available at your dentist's and they probably have it all, from greens to blues, yellows, and reds.
Choosing a colour can be tough and you don't want to get it wrong because the treatment takes a year or even two. That's a lot of time walking around with braces you don't like. Fortunately, if you are not successful the first time around, you get your second chance during your adjustment session a few weeks later.
This will allow you to experiment with braces colour combinations where the metal brackets are one colour and the tiny elastic bands are another. Now, let's help you find the best colour that matches your personality and appearance.
What the colour of Your Braces Says About You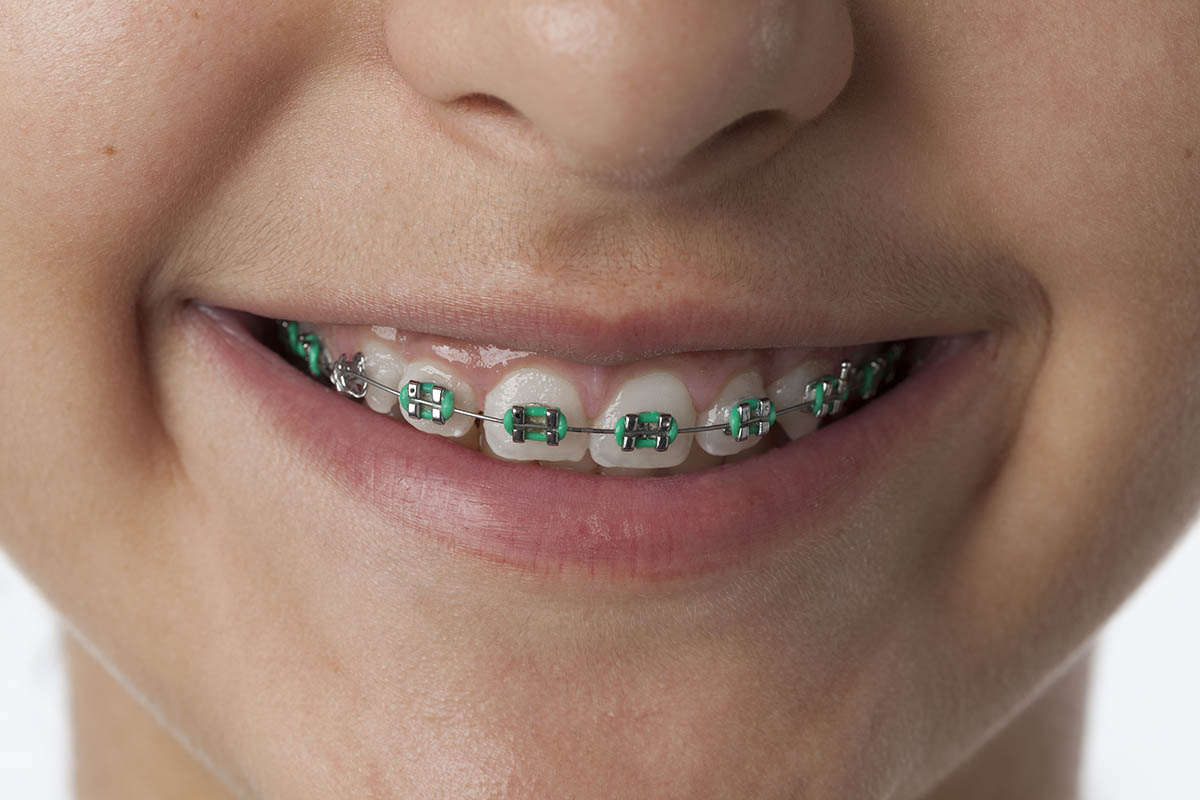 Let's start out with some colour symbolism so it's easier to select the best braces colours for you.
Green is for growth, harmony, and good fortune, and green braces come with a multitude of lighter and darker shades. Green bands are great for people with brown eyes.
Yellow means positivity and hope.
Red symbolizes courage, strength, and power.
Navy blue, dark or light blue is for loyalty and intelligence. Besides, blue and lilac complement blue eyes.
Light or dark purple reflects royalty, wealth, and mysticism and will make for amazing braces band colours.
Dark or light pink signifies romance and femininity and could be the best braces colour for a small girl. They also create a contrast with your teeth.
Orange means creativity and enthusiasm and can be used for both braces rubber bands and brackets. In case you didn't know, red and orange intensify green eyes.
Black represents strength, elegance, and power but you should know that black braces colours are not popular.
White is for purity and innocence, although white braces are generally avoided. White bands tend to discolour over time and show imperfections.
Silver (metal) is the traditional colour of metal braces. It is a symbol of strength, purity, and feminine energy. Clear or silver bands are a safe bet, especially if you have that yellow tint on your tooth enamel.
What colour Braces Make Your Teeth Look Whiter
If you want your pearly whites to stand out during the teeth straightening process, you should use darker colours of braces and steer clear of lighter colours. It's easy as long as you stick with navy blue, dark purple or black. Mind that some of these braces colours may not be a great option for you, so it's best to get a sample first before you order your new set of braces. One reason why they may not be the right colour is that they tend to make your teeth appear dirty. This brings us to our next point.
Braces colours to Avoid During Your Teeth Straightening Journey
Traditional braces might be a fun way to make your teeth appear straighter, especially when you pull off the look you are most into. Be that as it may, is there a colour you ought to stay away from? Well, pinks and blues are cool, so you might want to go with that but you should avoid anything with the slightest nuance of black or brown, as it can make it look as if you have stains on your teeth. And it's possible that this is not quite like the look you have in mind.
The same applies to dark green (other people will think there is food stuck in your teeth). Other colours you may find repulsive over time are pale yellow and white braces since they will get tainted from certain foods and beverages such as wine, chocolate, tea, and coffee. Not to mention, white braces will stand out from your teeth, making them look yellowish and dingy.
Last but not least, it's also a good idea to shun red braces, although they are bold and daring. Some patients with red braces report that other people keep asking them if they have bleeding gums. If that doesn't bother you, then do as your heart desires.
Best Braces colours for Guys Regardless of Darker colours or Lighter Skin Tones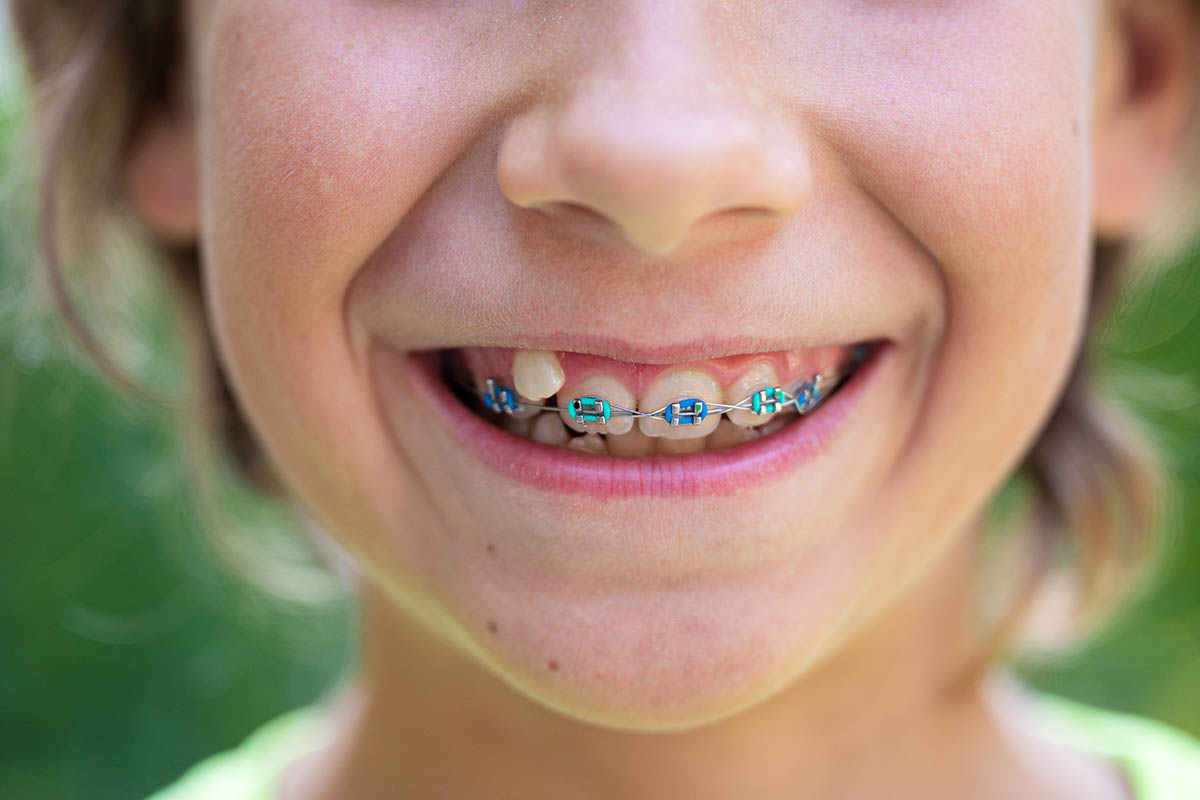 If you want to obtain a more masculine presentation, opt for the classic blue and green colours for your braces. Of course, you can always go with the standard silver colour as well. Whatever you come down in favour of, keep in mind that in many cases lighter shades are better than darker colours for the reasons stated in the above sections. To decide on a shade, use your skin tone for reference. If you have a lighter skin tone, choose bright colours, and the other way around. This will make your teeth look better during the treatment process.
Best Braces Colours for Many Girls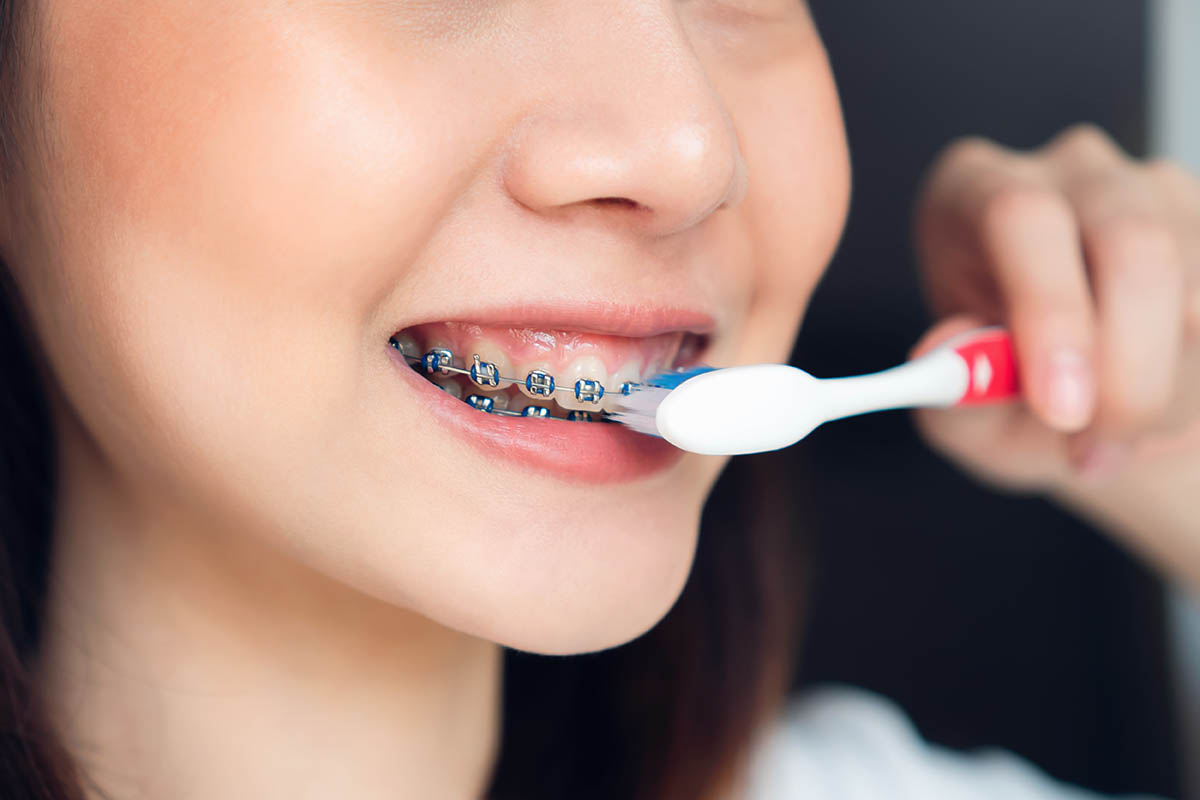 Light and dark blue work here too, so if you like that colour, consider getting blue band colours. If that idea doesn't sit well with you, pick some girly palettes like good old pink. And if you have an outgoing and daring personality, take a chance on red brackets or rubber bands (or both) but be careful there because it's not for everyone (and first make sure to check out why it may not be appealing in the "braces colours to avoid" section). If you aren't looking for such a noticeable colour, get yourself silver appliances.
Best Braces colour Combinations to Try
If to make your teeth appear straighter, you are more thrilled with playing with colour combinations, here are some fun ideas for you:
Black and red coloured braces: it's a classic among teens
Navy and baby blue: it's a great colour combination that creates a contrast and can therefore make your teeth look whiter
Aqua and yellow coloured braces: now, this is one of the colour combinations that can cheer you up anytime you look at them
Orange and blue coloured braces: that's for the bold ones
Pink and neon green: another bold colour combination for bold guys and girls; it's the colour of watermelon
Using a combination is great if you find it challenging to settle on one colour. Sometimes the best braces colours involve multiple shades at a time.
How Often Can I Change Braces colours?
Here comes more good news. If you ever get tired of the colour you selected, don't worry, you can change it every so often. As you know, the treatment for braces is a long journey that requires multiple sessions with an orthodontist. Thus, you will have to make appointments once every 4 to 8 weeks to have your braces tightened.
This is the right moment to change the colour of your braces bands if that's what you want. It enables you to play with light colours and dark colours. Just mention it during your visit and the specialist will take care of that for you. But do keep in mind that you may have to pay extra for this step. Always familiarize yourself with any additional costs upfront so you know what you are dealing with.
How to Choose the Right colour Braces For You: Lighter & Darker colour Ideas
In case you are still wondering which the best braces colours are, here are some guidelines to help you figure it out.
Think about colours you don't like
Let's be honest, if there is a colour you detest, you're not going to want to use it for your braces. Even if you do like a certain colour, it just may not be the perfect match for your teeth. For example, greens, although fresh, can visually resemble leafy greens stuck in your teeth. If that's not the impression you want to make, then they may not be the best choice for traditional braces.
Keep in mind the outfits you wear on the regular
If you tend to choose beiges, whites and blacks as your outfits, there is nothing to worry about. Your braces colours will simply act as a complementary colour. But if you like wearing pinks or reds, you want to stay away from red braces, and vice versa.
Hence, it is wise to go through your wardrobe and consider the colours you wear most of the time before you determine the colour of your braces. You might need a colour wheel, as it will help you find out which colours go together. At the end of the day, you will be better off with a neutral colour since it goes with everything (plus it closely matches the teeth). Or you could still get those invisible braces. Yet, that's your choice to make.
Don't forget your skin colour
It may seem like an extra step but it will pay off to make it. With regards to darker skin tones, you will be better off with navy blues, emerald, turquoise, purples and other dark colours. On the other hand, when it comes to lighter skin tones, you should look for bright colours such as pinks, yellows, oranges, and baby blues.
Take into consideration any upcoming festive events or holidays which have signature colours
If you are willing to honour some celebrations, you may choose special colours for your braces. Depending on the season and age, you can also select school colours or your favourite sports team colours, or you can choose transparent plastic braces for a stylish look that doesn't interfere with your outfits. Don't forget that your next adjustment session will be in about six weeks, so you want to be sure you are okay with wearing these braces for several weeks straight (long after the holidays are over).
Ask your orthodontist to provide you with a braces colour wheel so you can take a pick
They may give you a free consultation. The best way to make a choice is to apply colour samples on your teeth so you can see how they will look for real. This may be a difficult decision, so don't hesitate to consult your orthodontist about it. He or she will be able to give you more information on the preferred options. Also, remember that it will take a while for you to get used to the braces, so if you don't love them immediately, that should not be a concern. They'll grow on you eventually.
Remember that if you end up picking out a colour that looks nothing like you expected, there is always room for change. You will be able to swap out the braces colours at your next dental visit. So, whatever your decision is, it's not permanent and there is nothing to worry about. You will still get a beautiful smile at the end of your journey.
What If I Don't Want colourful Braces?
Although the majority of dentists provide a range of braces rubber bands colours, there are people who don't fancy the idea of attaching coloured pieces to their teeth for everyone to see. If you too are interested in something more delicate, you can go for invisible braces or clear braces (dubbed clear aligners) such as Invisalign or Zenyum.
There are different brands to choose from and the prices vary as well. Some of these come with an impression kit on their own that can be used at home. The best thing about clear braces is that they won't make your teeth look yellow. They blend so well with your mouth that they are barely noticeable.
Bottom Line
The braces colours you single out for your new smile can reflect your personality, age, and sports preferences, to name a few. It's challenging to settle on a colour, let alone pick between its lighter and darker shade, but it's not impossible. Let your heart and orthodontist guide you.
What colour braces are you going to pick now that you have explored the different options? Hopefully, that decision has been made easy for you given the above suggestions. Without a doubt, this will make your teeth look more fun while you are on the treatment.