Address:
693 Woodlands Ave 6, #01-05, Singapore 730693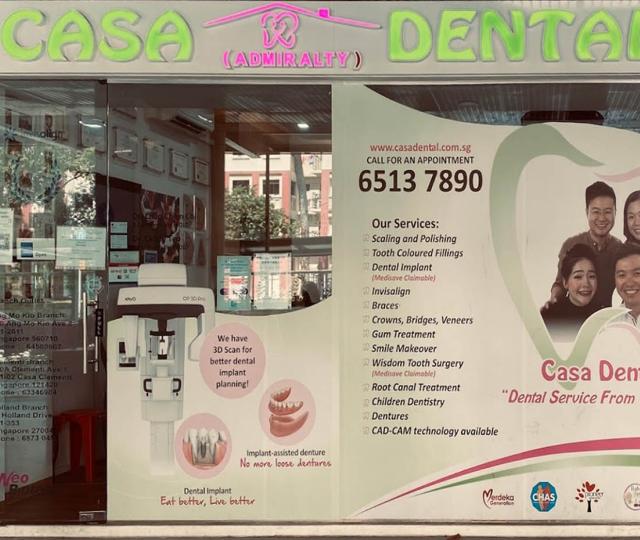 Dental Implants, porcelain veneers, and Invisalign are some of the dental services offered by Casa Dental which is located in Woodlands in North Singapore and offers first-class dental care to clients ranging from young to old.
With the same aim of providing optimal dental health and a beautiful smile, Casa Dental is a friendly and dynamic practice with a team of committed and experienced dental professionals. In a calming environment, they utilize the latest techniques and technology to deliver the best results and quality treatment options to their patients. Casa Dental is a family-oriented dental clinic that provides customized dental care to each of its patients.