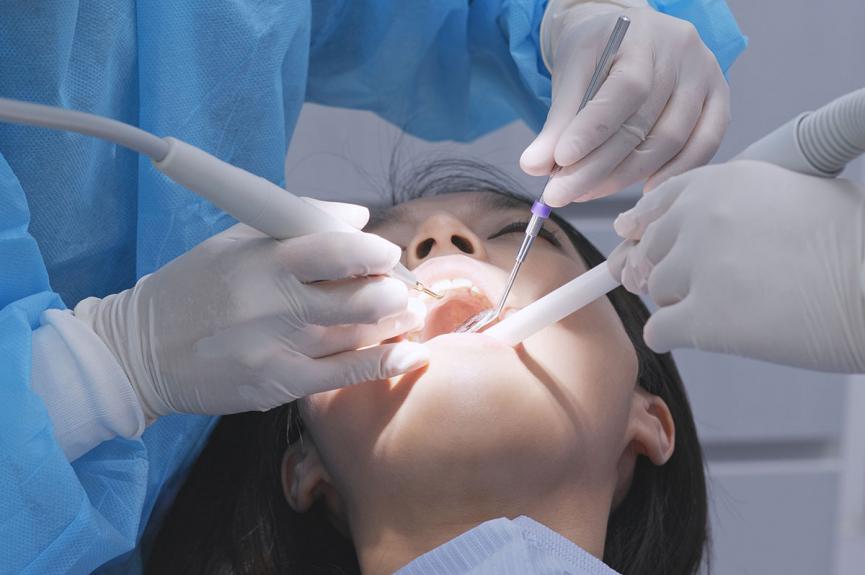 When they think about dental health, most people automatically go to dentists as their point of reference. But in truth, there are many other specialities under that branch that exist, from orthodontists to periodontists who treat gum disease, and more oral health specialists. One of the fields we are going to talk about today is oral & maxillofacial surgery. In particular, we will dig into the main responsibilities of an oral surgeon and when to seek one. Stick around to learn more and get your questions answered.
Oral Surgeon vs. General Dentist. What's the Difference?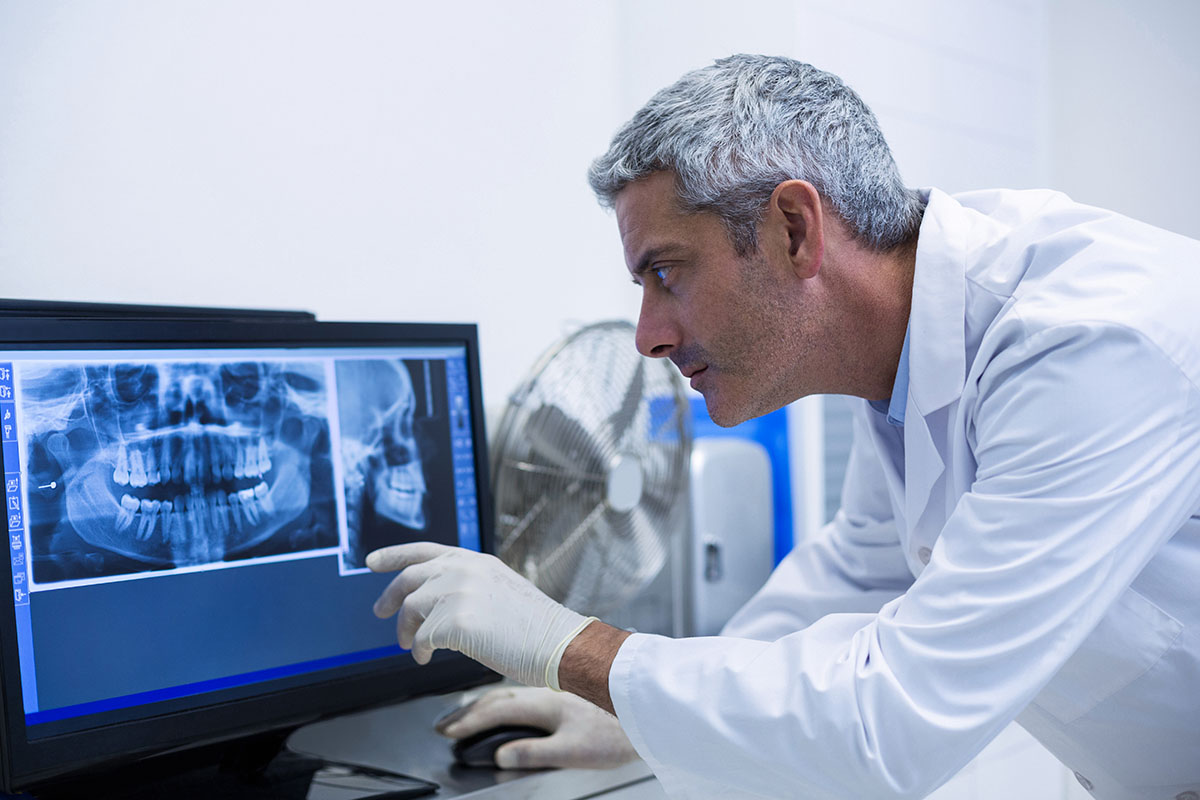 A general dentist is someone who diagnoses and addresses oral diseases on temporary and permanent teeth. A common procedure they offer is filling cavities. They also do bridges, veneers, crowns, scaling and polishing, aligner treatment options, root canals, and maintenance procedures. However, their hands-on training is limited to these treatments and they are basically not versed to do a surgical procedure. They still go to numerous workshops.
On the other hand, an oral surgeon does not do any of these. Instead, they focus on more complex treatment affecting the jaws, face, and mouth. They need additional education to be able to perform these oral health procedures. Some of them have vast experience in anaesthesia management and inhalation sedation in addition to their surgical experience.
The scope of surgical practice is varied, ranging from oral pathology, wisdom teeth extraction, and jaw fractures, jaw surgery (orthognathic surgery) to dental implants, bone grafting, oral mucosal diseases, management of jaw cysts, dentoalveolar surgery, and complex facial surgery 1. Oral & maxillofacial surgeons are responsible for adjunctive treatment of defects, injuries, re-formation of the facial region, and diseases affecting the soft tissue and hard tissues of the mouth. In some cases, oral & maxillofacial surgery is done in addition to orthodontic treatment and can thereby increase its effectiveness.
There are plenty of dentistry fields in terms of function, such as aesthetic dentistry, pediatric dentistry, geriatric dentistry, etc 2. Some of these dental surgery specialists offer same-day appointments. With dental surgery, some prep work is necessary.
Is an Oral Surgeon an MD or DDS?
An oral surgeon earns a degree in dentistry, known as a Doctor of Dental Medicine (DMD) degree or a Doctor of Dental Surgery (DDS) degree. Some oral & maxillofacial surgeons choose to pursue a career in medicine and get a medical degree (MD).
Why Would My Dentist Refer me to an Oral Surgeon about My Dental Health?
There are a few reasons for a dentist to send a patient to an oral surgeon or a team of specialists. For one, there may be some congenital growth defects or facial trauma that require facial surgery or more complex dental procedures that are out of the scope of practice of a general dentist. Second, the patient could be having trouble with his or her wisdom teeth. Because of their position, wisdom teeth can cause certain problems and pain that do not go away on their own. They can make dental care more difficult, hence could benefit from dental surgery.
And sometimes, other complex extractions unrelated to the latter might be necessary. Last but not least, some patients present with a slew of medical conditions that can make dental treatments tricky and challenging. These people usually call for some special preparation and additional care. In all these cases, an oral surgeon is needed.
Does Insurance Cover Oral & Maxillofacial Surgery?
Depending on the reasons for it, dental insurance can cover oral & maxillofacial surgery in cases where there is a medical problem that puts the patient's life at risk. Truth is that you need to speak with some dental specialists on this topic if you want to know more. Individual cases are tackled differently. Oral health is also covered by private insurance.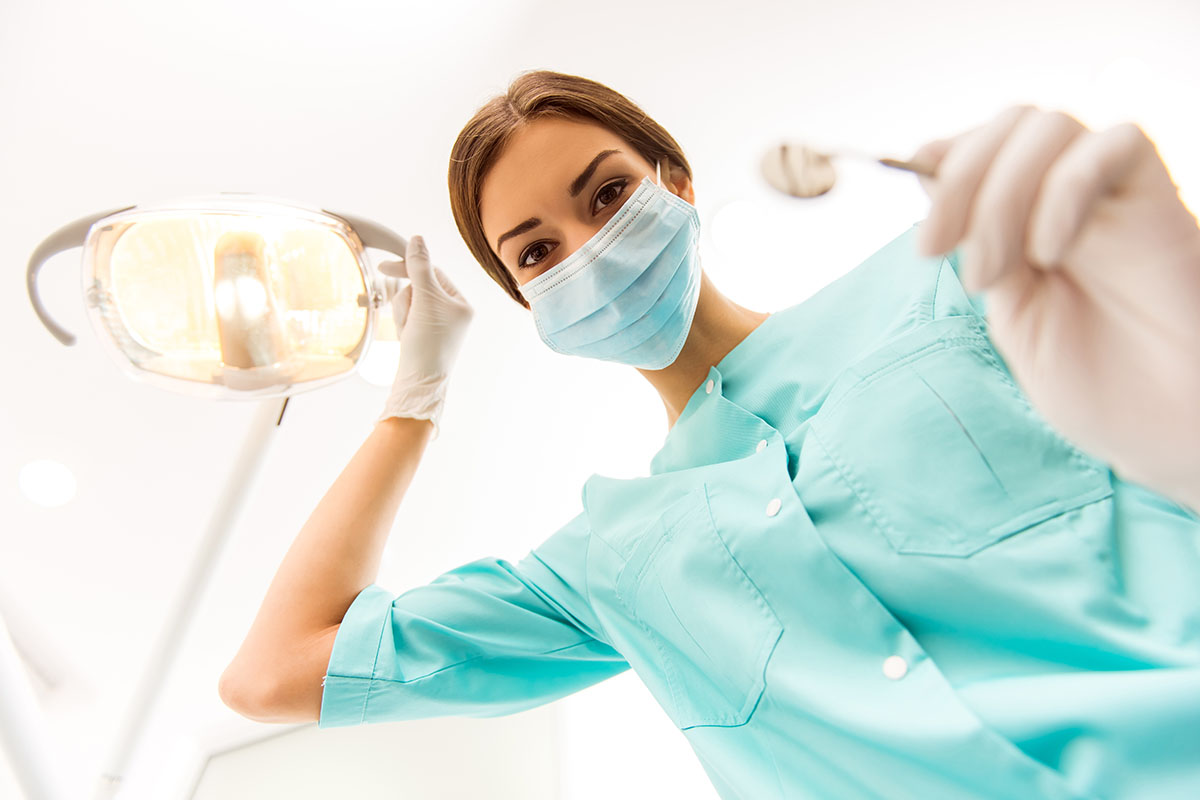 FAQ on Oral & Maxillofacial Surgery
What kind of surgery does an oral and maxillofacial surgeon do?
An oral and maxillofacial surgeon deals with things like facial surgery, wisdom tooth extraction, and facial cosmetic surgery. Dental surgery specialists can manage broken bones, broken eye orbits, and facial lacerations. So, their services are not limited to oral health.
Is an oral surgeon a doctor?
Not in the sense that they can cure medical diseases of the body. An oral surgeon is still a dentist, although their advanced education and specialist training might extend beyond that. In most cases, they study at an undergraduate school for four years and then have to pass the Dental Admission Test (DAT) to get admitted to a dental school for five more years 3. Some oral surgeons further obtain a medical degree (MD), which improves their dental surgery skills and competence.
Do oral surgeons go to med school?
Not necessarily. They don't have to if they don't want to. The residency program is usually hospital-based. Depending on its type, some residents may choose to get an advanced degree in dentistry and medicine.
Do they put you to sleep for oral & maxillofacial surgery?
The dental surgery specialists may put you to sleep when performing more intensive oral & maxillofacial surgery but that is not always necessary. The majority of procedures could be carried out with a local anaesthetic injected directly into the mouth, around the targeted area.
Does oral & maxillofacial surgery count as surgery?
Oral & maxillofacial surgery is classified as both a medical procedure and a dental procedure. Most oral surgeries are minor and less complicated than other surgery. You can have corrective jaw surgery, implant surgery, reconstructive surgery, wisdom teeth surgery, temporomandibular joint surgery, and more.
Do oral surgeons perform root canals as part of their oral health service?
No, they are not supposed to. Oral surgeons, or maxillofacial surgeons, have vast experience in a wide range of treatments but not in managing root canals. They offer reconstructive dental surgery for people who have suffered some kind of cranio-maxillofacial trauma. They also do complex tooth extractions like wisdom tooth extraction.
Also, it's not unlikely that they deal with jaw realignment, implant positioning, and tumour removal, as well as management of an abnormal condition of some kind. For root canal treatment, you should go to an endodontist. This is someone who specialises in diseases of the pulp of the tooth. Endodontics is a separate dentistry field in itself.
Do I need an oral surgeon to remove a tooth?
Not necessarily. It depends on the position of the tooth and whether or not it is easy to access and take out. Most general dentists are authorised to extract teeth, but you will be referred to an oral & maxillofacial surgery specialist if your case is more complex. This is especially true if the gum tissue has to be opened up during the procedure. As you know, there are a lot of nerves and blood vessels surrounding the teeth
Which tooth is the hardest to extract?
The hardest teeth to extract are the lower back teeth. Because they have a lot more nerve endings than the upper part of the jaw, they are more difficult to anaesthetise. Hence, a lot more effort and work should go into the job. Someone who offers a comprehensive range of dental services will be able to help with the surgical removal of said tooth.
How long does oral surgery take?
It depends on the type of treatment. Simple tooth extraction takes around 20-40 minutes but wisdom tooth removal is more laborious and could last up to 90 minutes. The same applies to jawbone grafting. As for corrective surgery, the procedure is more often than not completed in 3-4 hours. Lastly, a TMJ intervention to manage temporomandibular joint disorders might last 30 minutes or so.
Is oral surgery major surgery?
Again, it depends on the procedure. There are both minor and major oral surgeries. It goes without saying that the less comprehensive the treatment, the easier it to carry out as the patient is sitting in the dental chair.
Where can you study dentistry and oral & maxillofacial surgery?
If you are residing in the US and you want specialist training in oral cavity issues, dental implants, wisdom teeth removal and stuff like that, you will most likely go to the University of Michigan-Ann Arbor or the University of North Carolina at Chapel Hill which both have been heralded as one of the very best dental schools in the country consistently over the years. If you wish to study elsewhere or abroad, have plenty of options like the Medical University of South Carolina, Boston University, the University of Adelaide (Australia), Hebrew University of Jerusalem (Israel), University College London (United Kingdom), Washington University, etc.