Address:
101 Thomson Rd, #01-96 to 99 United Square, Singapore 307591
Best for:
Paediatric dentistry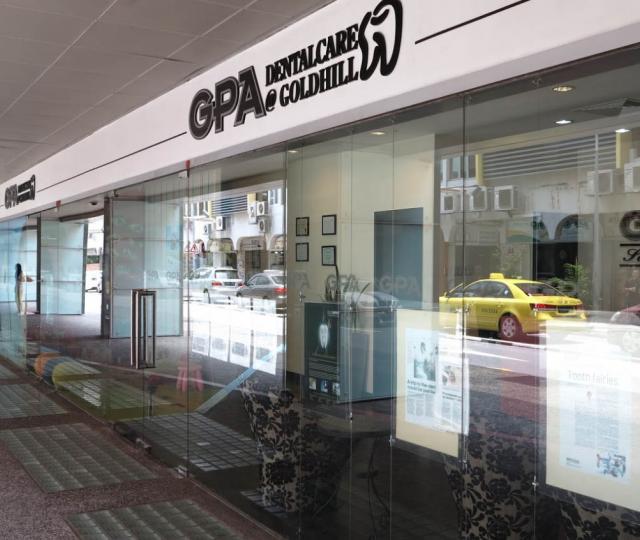 There are two locations available for the family dental care of Singaporeans, including one on Thomson Road in Novena. Incorporated by Dr Wilson Goh, GPA Dental offers patients a full range of dental treatments, from the latest technology to the latest techniques.
GPA Dental clinics offer a range of services including paediatric dentistry, preventive dental care, dental restorations, root canal procedures, endodontic treatments, treatments for patients suffering from dental phobia and more.
 
Customer Reviews
Google review:
YangGin Ting:
I had a very good experience here - the dentist was very friendly, gentle and professional. She explained the procedures well and put my mind at ease as I was well informed of what was going to happen next. The dentist took photos of my teeth and showed me on the screen to explain where my fillings might need to be monitored, as well as areas that show early signs of decay. Clinic seems well planned, I didn't even have to leave the chair to get my x-ray done. Good location just outside United Square - very convenient to get to.
Yelp review:
Photo of Ai Lin M. Ai Lin M.:
Like most people, I've always hated visiting the dentist and often shirk the regular teeth cleaning and check-ups I know I'm supposed to have. Since being introduced to GPA a couple of years ago, I don't mind so much anymore, largely because every experience with them has been a painless and, surprisingly, pleasant affair. I even took the plunge and decided to get a wisdom tooth extracted, and the surgery was not as traumatising as I expected it to be. They use the latest in technology, but better than that, the dentists I've come across have all been very gentle, patient and able to talk me through the entire process. It's great to feel that you're in good hands, and they certainly go all out to ensure that you're comfortable at all times. It's expensive, I admit, but you really get what you pay for, and the service here is impeccable.