Address:
321 Alexandra Rd, #02-17 Alexandra Central, Singapore 159971
Best for:
Aesthetic dentistry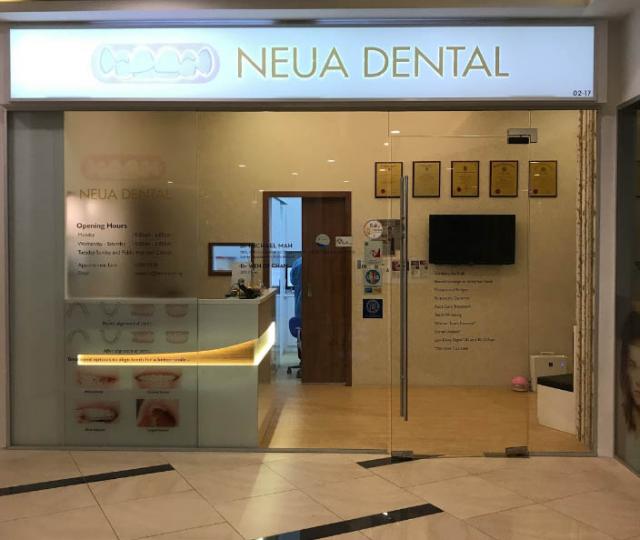 Orthodontists at Neua Dental specialize in straightening crooked teeth and treating bite problems. Founded by Dr Michael Mah of Neua Dental, a specialist in braces and clear aligners (orthodontics) accredited by the Singapore Dental Council, Neua Dental is one of the country's premier dental clinics. The clinic provides orthodontic treatment as well as general dentistry and aesthetic dentistry.
The clinic is situated in close proximity to Ikea in Alexandra. Previously, Dr Michael Mah was a consultant at the National University of Singapore School of Dentistry and an Assistant Professor in the Discipline of Orthodontics.
Customer Reviews
Facebook review:
Christopher Loo :
This is my fav Dr Mah! Thank you for helping me to deal with my teeth and give me my confidence smile! Putting Braces is a long journey and i can see that it depends alot of skills and paitence on the dental specialist! Thank you Dr Mah! when anyone ask me about adjustment or braces, you know who will i refer to.
Google review:
Claudia Benedict:
Great service and quality of treatment. Came here for the first time after not going for a dental checkup in many years and Dr Tan made me feel comfortable. Very friendly staff made the whole experience better for me. Total I spent $180 for cleaning, xray scan & fluoride treatment. Pretty worth it for top notch service!