Address:
57 Serangoon Garden Way, Singapore 555953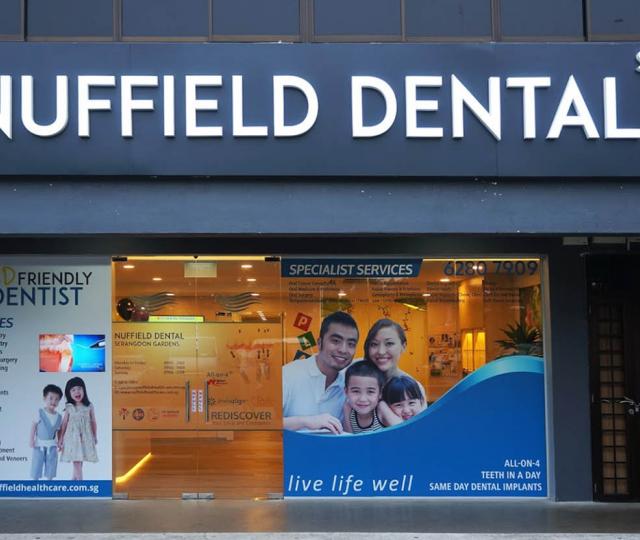 Customer Reviews
Facebook review:
Efa Zalefah:
A very patient, dedicated Dr with his friendly and helpful team. Highly recommended
Google review:
Jothi Paramasivan:
Excellent service! And a BIG HEARTIEST THANK YOU to DR Dr Tang Siew Li Eunice! She is truly a god send! Brought my 88 years old granny over for a tooth extraction. Before chancing upon this clinic, we had brought her to 4 different dentist whom all couldn't do the extraction for her. In fact she was in tremendous pain. They even referred her for a surgery!! Thank god I found this clinic and decided to give it a try! Everyone in this clinic are friendly and are so helpful! Dr Eunice is so knowledgeable, reassuring and confident! She did an awesome job and will be my go to clinic from now on! GOOD JOB NUFFIELD! You guys are the best!