Address:
257 Bangkit Rd, Singapore 670257
Best for:
Dental implants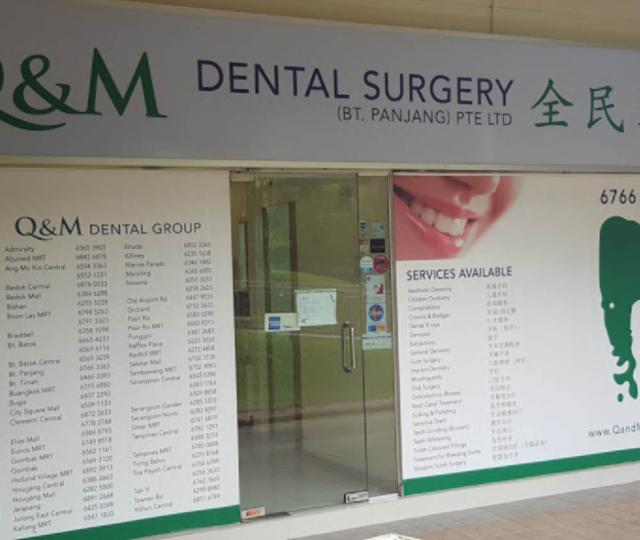 Q&M is the biggest private dental clinics in Singapore with over 70 clinics and branches island-wide. They were established in 1996 and their growth is a testament to the quality and consistency of their services. Their provide a full range of dental services from fillings and cleaning to minor oral surgery, implants, whitening, etc.
Customer Reviews
Google review:
Eng Eunice:
Both my sister and I consult only Dr Richard. He's nice and subtly funny, making each dental trip enjoyable. He's also very honest about our dental conditions (no hardsell, etc). All the staff there are homely too. All our dental appointments are smooth and fuss-free.