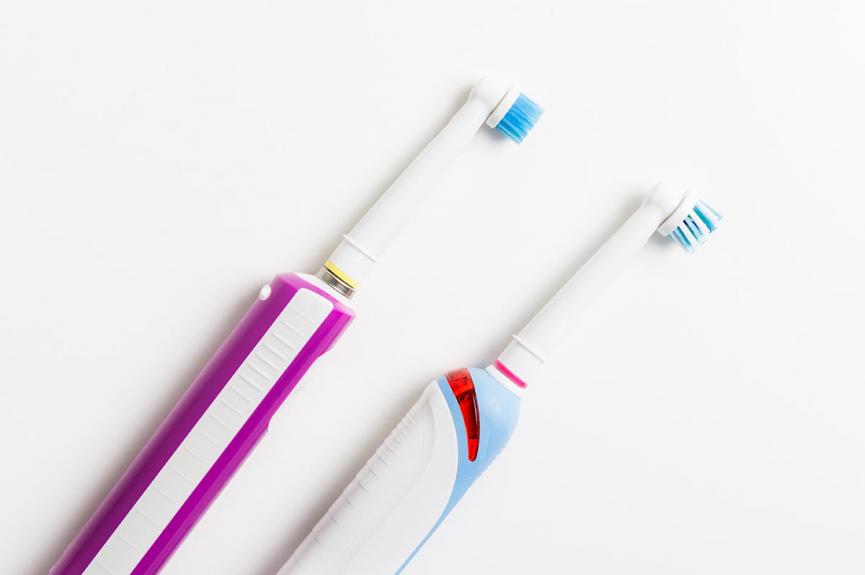 Having good oral health and a beautiful smile is not something that happens by magic. It takes time, effort, as well as money to get these perfect pearly whites. And no, we are not just talking about the expensive dental procedure. Along with them, you should also maintain proper oral hygiene and use the right toothpaste and toothbrush.
Ok, but what exactly is meant by "the right toothbrush"? Manual or electric bush? Soft, medium or hard? Or maybe it is all about the brand?
Electric toothbrushes have been shown to work better than manual ones. But one of the main reasons why many people still prefer using manual toothbrushes is because of their cost. Electric toothbrushes are known to be quite expensive and are not considered cost-effective options. However, things are not quite like that in reality.
Manual brushes often wear out more quickly, which means you will have to replace them more frequently. In addition, you may have trouble cleaning well hard-to-reach areas with a manual toothbrush, resulting in a higher number of dental visits.
Electric toothbrushes, on the other hand, can clean plaque much better and prevent gingivitis. In addition, you will need to replace just the brush head every 3 months instead of the entire plastic manual toothbrush. In other words, an electric toothbrush might be worth it in the long run.
Now that you understand why an electric toothbrush would be a better choice, let us move to the main topic. How to choose the best electric toothbrush for you? This article is intended to help you make that choice. Below we have selected some of the best electric toothbrushes available today. Please check them out!
Oral-B iO Series 9 Electric Toothbrush
Oral-B iO Series 9 is a new generation electric brush that has been on the market since 2020. It has a modern design and a number of beneficial features. The toothbrush comes with a magnetic charger and a small round brush head. You will also get a rechargeable carrying case, which will come in very handy if you travel often.
There is no doubt that this is one of the best electric toothbrushes within the iO series. It has 7 cleaning modes, 3D teeth tracking system, a smart pressure sensor and other great features. All you have to do is download the Oral-B app on your phone and sync it to your toothbrush.
Using the electric toothbrush's app will allow you to get detailed feedback about your brushing as you go through each part of your mouth. Though location recognition isn't perfect, it's still an effective and impressive way to encourage you to pay equal attention to every part of your mouth.
Pros
It has 3D tracking. One of the unique things about this series of Oral-B is that it has 3D teeth tracking which allows you to understand how well or not you are brushing your teeth. It can be quite helpful since it makes it easier to develop proper brushing habits.
It offers a personalized experience. The clour LED display on the handle is also customizable, so that you can brush differently based on your needs. It can act as a guide for you on how to clean your teeth properly so that you don't miss any spots. After you finish using the brush, you will see a quick glimpse of a frown, neutral or smiling face on the display. This way, you will know if you did a good job of cleaning your teeth.
It has a smart pressure sensor. Another great feature of this iO series is its smart pressure sensor that shows you if you are brushing too hard. When brushing our teeth, we are often unaware of how much pressure we are applying. This is where pressure sensors come in handy. They will help you protect your teeth enamel and gums, which would otherwise be damaged if you brush too hard.
You can switch between 7 cleaning modes. Unlike its predecessors, the iO series 7 and 8, Oral-B iO series 9 offers 7 cleaning modes. You can choose from daily clean, sensitive, intense, whiten, gum care, super sensitive, and tongue clean cleaning modes.
Cons
The main disadvantage of these Oral-B electric toothbrushes is their price. IO Series 9 is one of the most expensive electric toothbrushes on the market. However, its price is considerably lower than a year before, for example.
It might be worth noting as well, although it is not a huge issue, that the LED display and the pressure sensor are a bit higher up on the toothbrush holder, which makes it hard to monitor them easily when brushing your teeth (unless you have a mirror in front of you).
Is it the right toothbrush for you? If you're looking for the best smart electric toothbrush, there's no debate, Oral-B iO Series 9 is your best option. With it, you get almost everything you may need from a toothbrush. Its main downside is its price.
That's a bit steep considering it tends to cost up to $200. However, if you wish to invest in a high-quality toothbrush, go ahead. Oral-B iO Series 9 is undoubtedly a good choice and one of the worthwhile electric toothbrushes. If your decision is purely based on price, you might opt for either Series 7 or 6. Their prices are about a hundred dollars lower.
---
Spotlight Oral Care Sonic Toothbrush
Spotlight Oral Care Sonic Toothbrush is a sonic device that can be a great addition to your oral care tools. With the kit, you receive a charging base, brush heads and a compact travel case. The design is similar to a manual toothbrush, but it has the features of a smart electric toothbrush.
This device is very easy to use and has a small brush head so that you can reach every corner of the mouth. You can choose between three different brushing modes – sensitive, clean and white. It will also be possible for you to select from three intensity settings, such as low, middle, and high. So you can basically customize the brushing experience according to your needs.
Pros
The technology has proven to be effective. This sonic electric brush from Spotlight Oral Care eliminates plaque from the teeth in a gentle and highly effective way.
The battery lasts a long time. Battery life is longer than on most other electric devices. It may last up to three months on a full charge. That makes it an ideal travel toothbrush.
It has a timer. It features a timer that directs you to move to another quarter of your mouth after a certain period of time. Once all areas have been cleaned, the toothbrush automatically shuts off.
It promotes teeth whitening. This toothbrush has a white mode that helps maintain whiter teeth without causing harm to them.
Kids can use it safely. However, they must only use the sensitive mode.
Cons
While your battery may last as long as three months, you'll also have to be patient when charging it, since it could take up to 15 hours to recharge.
There is no tongue cleaner on the brush, and the head is too small to accomplish the task. It is therefore necessary to use a tongue scraper separately.
It's somewhat expensive. The price, however, is lower than that of Oral-B Series 9 Toothbrush.
Is it the right toothbrush for you? When it comes to finding a compact and ergonomic toothbrush, Spotlight Oralcare Sonic Toothbrush is the way to go.
It is lightweight, easy to use, and, most importantly, it gives good results. It is also one of the best electric toothbrushes for people who wear Invisalign or other aligning devices since the brush head is smaller than most electric toothbrush heads. It makes it quite easy to clean even the most hard-to-reach areas.
Oral-B Smart 1500 Electric Toothbrush
The Oral-B Smart 1500 Electric Toothbrush comes with oscillating technology and is a great choice in terms of quality and price. In most cases, a brush set includes oscillating and rotating brush heads, as well as a standing charger with a Li-ion battery.
Note that the product packaging will vary depending on the store or website you are purchasing from. This device is very convenient to use. The head is not too big, which allows for precise tooth cleaning.
Pros
You can choose from three cleaning modes. These are daily clean, sensitive and whitening. They also vary in terms of their intensity and cleaning power. All will, however, achieve a good clean of the teeth and gums.
It comes with a built-in timer and pacer. These are there as a reminder to brush for the recommended two minutes. By using the pacer, you can clean your teeth evenly throughout your mouth. It alerts you when you need to move from one quadrant of your mouth to another.
A pressure sensor is included. As soon as the brush detects too hard brushing, the pressure sensor will change its colour so you know you need to take it easier. This helps minimize unnecessary tooth and gum damage.
It has good battery life. You can use it continuously for over two weeks on a single charge. Well, it may seem nothing when compared to Spotlight Oral Care Sonic Toothbrush. However, considering the price and the comparison with other oscillating devices, this is reasonable battery life.
Cons
It tends to be not a longer-lasting device. It is expected that the toothbrushes will last between three and five years. You will then need to replace the entire unit. The battery is not replaceable as well.
It's a little noisy. Even though it is not a major disadvantage, some people find it rather annoying, so it deserves mention.
The brush handle has a very slippery texture. As long as your hands are wet with toothpaste, there is a good chance you'll drop your toothbrush since the handle has no grip. You should just bear that in mind if you are thinking of buying this toothbrush or if you are currently using one.
Is it the right toothbrush for you? This device gives excellent value for money in terms of features and functions. It has all of the essential features you could want and not lots of unnecessary extras.
This is an excellent choice for anyone who wants to help themself achieve clean and healthy teeth at an affordable and reasonable price.
Philips Sonicare, Healthy White Electric Toothbrush
Philips Sonicare, Healthy White Electric Toothbrush is an electric toothbrush that is specially designed to eliminate plaque of your teeth and make them appear whiter. The set usually comes with a charger, travel case and plaque control standard brush head. There are three settings for the toothbrush: clean, white, and sensitive.
Pros
The device has three settings. By adjusting these settings, you can customize the toothbrush to suit your personal needs and preferences.
A 2-minute timer is included. It helps you make sure that you brush your teeth according to what the dentist suggests.
There is good battery life. When fully charged, you can use the toothbrush for about 3 weeks without recharging it.
It is priced fairly. As far as Sonic toothbrushes go, this is a mid-range product that delivers good value for money.
It can help you whiten your teeth. This toothbrush promises to whiten your teeth just in two weeks.
It has an attractive design. If you are looking for the best luxury electric toothbrush, Philips Sonicare might be the product for you.
Cons
The settings are controlled by one switch. There is only one switch that you have to toggle between for the different modes: Clean, Sensitive and White. In addition, you cannot tell which speed you are on without removing the toothbrush from your mouth and looking at the LED lights.
The majority of packages contain only one toothbrush head. Well, this is not a big deal, however, for the price you pay, it might be a good idea to have one or two extra brush heads.
Since the charger tends to not be very durable, you may need to replace it more often (every one or two years).
Is it the right toothbrush for you? This is a good electric toothbrush at a reasonable price. In that sense, it can be a suitable option for you, if you need a device that will effectively remove plaque and keep your teeth clean but won't cost a fortune. Philips Sonicare is also a great option if teeth whitening is your priority. The toothbrush is said to brighten your smile in just two weeks.
However, don't expect miracles. It will definitely feel like your teeth are much cleaner and free of plaque if used as recommended. As far as whitening effects are concerned, they can vary from person to person. Some people may see very good results quite quickly, while others may need to use it longer before they see the same results.
Philips Sonicare ProtectiveClean 4100 Rechargeable Electric Power Toothbrush
This is another great option from Philips. The toothbrush provides effective and safe teeth cleaning. The brush will typically come with both a charger and brush head. The price is also quite reasonable.
Pros
There is a pressure sensor included. The toothbrush has a pressure sensor, unlike the Philips Sonicare, Healthy White Electric Toothbrush which only has a timer.
There is a charge indicator. It will alert you when you need to recharge the toothbrush.
It has two-week battery life. Despite being shorter than the more luxury toothbrushes, 2 weeks is still considered to be good battery life.
It has soft bristles which make this sonic brush suitable for people with sensitive gums and teeth.
Cons
It lacks variable modes and other features found on higher-priced toothbrushes.
You may find it to be less powerful and intense especially if you are one of the experienced electric toothbrush users.
At first, it may feel like the brush vibrates too much. However, you will get used to it with time.
Is it the right toothbrush for you? If you are one of those people who does not need a multi-mode toothbrush or one with digital smarts, just want a toothbrush that helps you keep your teeth clean, Philips Sonicare ProtectiveClean 4100 might be a good option for you.
It is effective at removing plaque and is suitable for people with braces, veneers, and crowns.
Quip Adult Electric Toothbrush
Quip Adult Electric Toothbrush is a sonic toothbrush that is very ergonomic and convenient to use. A difference with this toothbrush is that instead of having a charger and wires, it has a replaceable AAA battery. This set consists of a metal brush body, brush head, free battery travel cover, and a mirror mount.
Pros
This device has a built-in 2-minute timer as well as guiding pulses.
This device offers a battery life of 3 months, which can be very convenient.
It is smaller and lighter than other electric toothbrushes from other major brands.
You can buy this toothbrush for a very reasonable price.
Cons
It is not as powerful as more expensive toothbrushes.
You will need to buy a new battery every 3 months.
Compared to other more powerful toothbrushes, it requires more precise cleaning otherwise you may feel your teeth are not sufficiently clean.
Is it the right toothbrush for you? If you travel a lot, this Quip brush might be ideal for you. The device is very compact and light, so it's easy to carry when you're not at home. Longer battery life is another big plus. It's also a good choice if you need an inexpensive toothbrush for daily oral care at home.
7am2m Sonic Electric Toothbrush
7am2m Sonic Electric Toothbrush is a very inexpensive electric toothbrush that offers many impressive features. Normally, the set comes with four brush heads for adults, two for kids and a wireless charger.
Five brush settings are available on the toothbrush, including clean, white, polish, milder and sensitive. Additionally, it has other features worth exploring.
Pros
It is a five-mode unit. It is possible to adjust the device depending on what you need for your teeth.
It has smart timer control. Besides reminding you when to change quadrants of your mouth, it also notifies you when to stop brushing your teeth.
The battery may last 3 months. You only need to charge it for 10 hours every three months.
The product can be purchased for a very affordable price. Costs typically fall below $30.
Cons
This unit might not be as durable as other more expensive ones, but given its lower price, that's to be expected.
You may find the brush heads are not compatible with leading brands and do not have sufficient cleaning power.
The one thing you may not like about this product is that the settings won't appear unless it is turned on, which is when you've already applied toothpaste and you're ready to use it.
Is it the right toothbrush for you? If you are looking for the best budget electric toothbrush then this might be your right choice. Of course, it is not as powerful as the expensive devices but anyway it still has a lot of value for its price.
ION-Sei Electric Toothbrush
With ION-Sei's electric toothbrushes you get a high-quality toothbrush with smart features. Typically, the package includes brush heads, a charging station, a transparent charger cap, a USB cable, and a power adapter.
This technology has three brushing modes, including sensitive, standard, and deep clean. The design and shape of the toothbrush are very appealing and simple. It offers a number of benefits as well.
Pros
It has charcoal-infused brush heads. The toothbrush heads contain activated charcoal, which is one of its most appealing features. In addition to enhancing the device's cleaning abilities, it also suppresses any harmful growth on the brush head when you are not using it.
It lets you customize your teeth cleaning experience. There are three cleaning modes available so you can select the one that suits you the best.
It has a smart timer. That ensures that you brush your teeth effectively and safely.
Ionic technology is used for improved cleaning. This technology protects your teeth and removes plaque more effectively.
It is suitable for individuals with particularly sensitive teeth and gums. It eliminates plaque gently without harming the tooth enamel or gum tissue.
Cons
The price is higher. Obviously, higher prices correspond to higher quality.
While it's said that the battery lasts for three weeks, you might have to charge it more often if you use it at a higher speed.
Is it the right toothbrush for you? If you're looking for a good quality toothbrush that provides all the smart features, then you will not go wrong with the ION-Sei electric toothbrush. You'll especially benefit from it if you suffer from sensitive teeth and gums.
There will be a higher price, but given its higher quality, you may find it worthwhile. Buy this product.
How to choose the best electric toothbrush?
Even though electric toothbrushes essentially perform the same function, there are a number of types available. However, whichever toothbrush is ideal for you depends upon your personal preferences and needs. The following are some key questions to consider when choosing the best electric toothbrush.
Are you interested in a smart brush that gives you feedback on how well you're cleaning or would you rather have a simpler device?
Would you prefer a rechargeable brush or one that requires a replaceable battery?
Would you like a compact toothbrush with a longer-lasting battery, ideal for travel?
What is an acceptable price for you? Take into account how much replacement heads cost.
The best electric toothbrush for you is one that suits your dental needs, budget, and lifestyle.
Frequently asked questions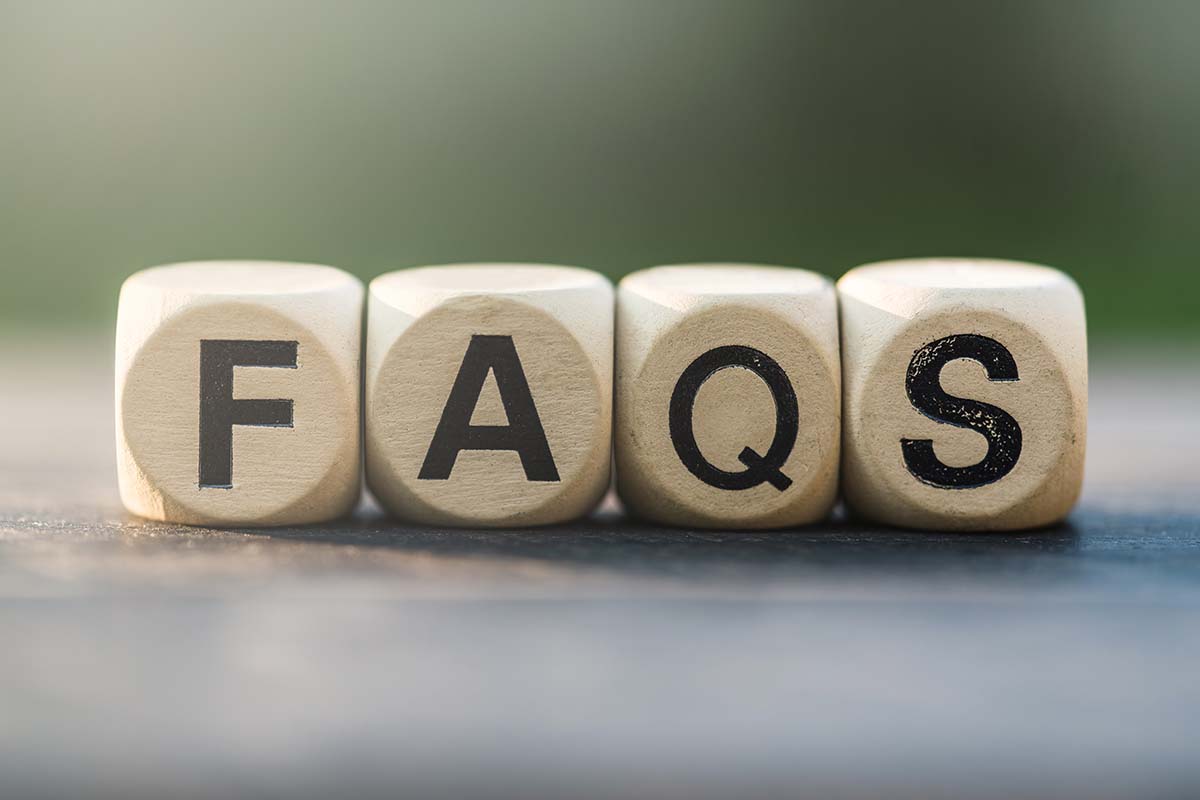 How do electric toothbrushes work?
Electric toothbrushes work by rotating and oscillating. Because of this, they are able to remove more plaque than a manual brush. Electric toothbrushes can also make your dental hygiene routine easier. Basically, you do not need to move them in circular motions.
All you have to do is place the brush head at a 45-degree angle to the base of the tooth and turn it on, and it will clean all the surfaces. Touching the teeth causes the bristles to vibrate rapidly, removing plaque from them. In addition, electric brushes swirl the toothpaste and therefore increase its cleaning effect.
Do dentists recommend electric toothbrushes?
The majority of dentists recommend using electric toothbrushes. This is because these devices help patients to maintain better oral hygiene. They are much easier to use allowing you to clean your teeth more accurately and precisely.
According to a study 1, electric brushes can reduce more plaque and gingivitis than manual toothbrushes.
Can an electric toothbrush damage your teeth?
Electric toothbrushes cannot damage your teeth unless you brush too hard. Using too much pressure when brushing may cause damage to the teeth and gums over time, regardless of whether you are using a manual or electric toothbrush.
If you use an electric toothbrush, hold it gently against your teeth, letting the bristles do their work.
What is the most effective way of cleaning?
Put a small amount of paste on the brush, about the size of a pea. Hold the toothbrush at a 45-degree angle and lightly brush from the gum line to the top of the tooth. By doing so, the bristles of the brush clean the interdental spaces as well.
When cleaning the gum line, be careful since it is easily injured. Be sure to clean all the front teeth and the wisdom teeth. You should pay close attention to your back teeth since they are more difficult to access. Brush your teeth for between 2 and 4 minutes.
Remember to clean the tongue as well. This will remove bacteria and bad breath.
What is the difference between sonic and oscillating?
The difference between sonic and oscillating toothbrushes is that the sonic brushes clean the teeth through rapid vibrations of the bristles while oscillating rotate to do the same job.
Sonic toothbrushes produce a higher level of power than oscillating brushes, which makes them more effective. However, oscillating brushes can also work well for removing plaque.
In order for your toothbrush to do its best job, you shouldn't press too hard when brushing.