Address:
317B Yishun Ave 9, #01-284, 762317
Best for:
Dental emergency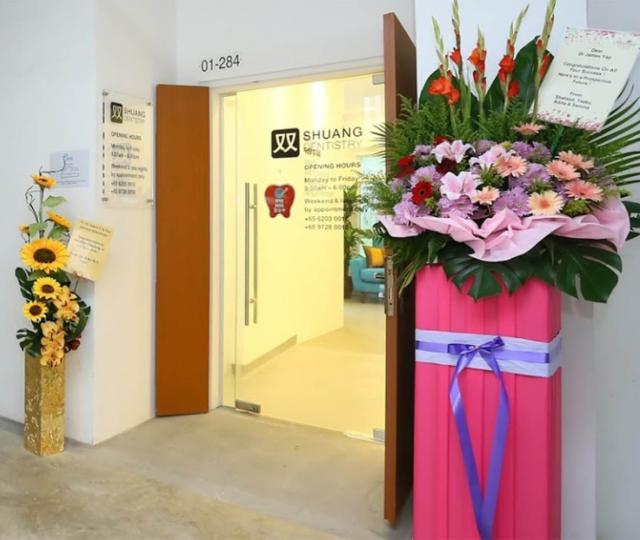 Shuang Dentistry is approved by CHAS, CPF Medisave and Baby Bonus. They are one of the newest clinics in Yushin but have quickly gained a good reputation among people with many positive reviews across all platforms. This is a testament to not only the quality of their dental services but to the way they treat their patients. Their small team consists only of a practice manager, a receptionist, dental surgery assistants and qualified surgeons and specialists who form a great team that strives to provide nothing but the best level of care that they can.
Customer Reviews
Google review:
Serene Chong:
Shuang Dentistry is the best! The doctor and nurses are so caring. It is my first time to do an injection before the tooth extraction. I am so scared, afraid, fear about the injection, but the nurses are so caring and take care of me. The nurse (an Indian lady) even hold my hand during the injection and tooth extraction. I'm feeling so secure and the doctor (Dr. James Yap) also very experienced and professional although is a young doctor. He did a very fast extraction that out of my expectation. He also very patiently explained what happened to my teeth. He also gave me the confidence that he has no problem to extract my tooth without any pain and challenge. I will definitely go to Shuang Dentistry again and recommend to my friends and families. I hope Shuang Dentistry can continue to maintain the awesome service in future.