Address:
2 Tai Thong Cres, #01-04 S347836 The Venue Residences & Shoppes, Singapore 347836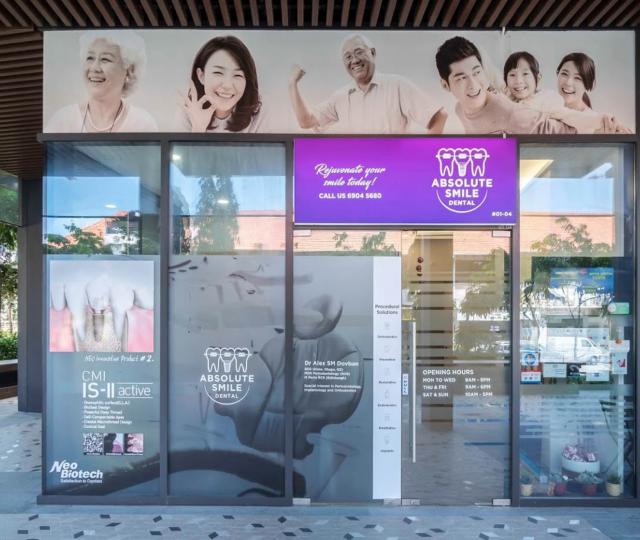 Customer Reviews
Facebook review:
Konstantyn Valkov:
I would highly recommend Absolute Smile Dental along with Dr. Alex SM Dovban as professional with great attitude and friendly atmosphere in clinic! If your smile isn't absolute and require maintenance book your slot in Absolute Smile Dental! Take care.
Google review:
Angeline Leow:
Dr Alex really shows his expertise and sincerity during my braces consultations with him. He did not take the easy route of just extracting my teeth to have the braces input asap, but choose to use a more tedious method of using elastics to straighten them. if he knows of cheaper methods for certain treatments, he will also let me know. Never overcharges and very professional in what he does. Highly recommend.