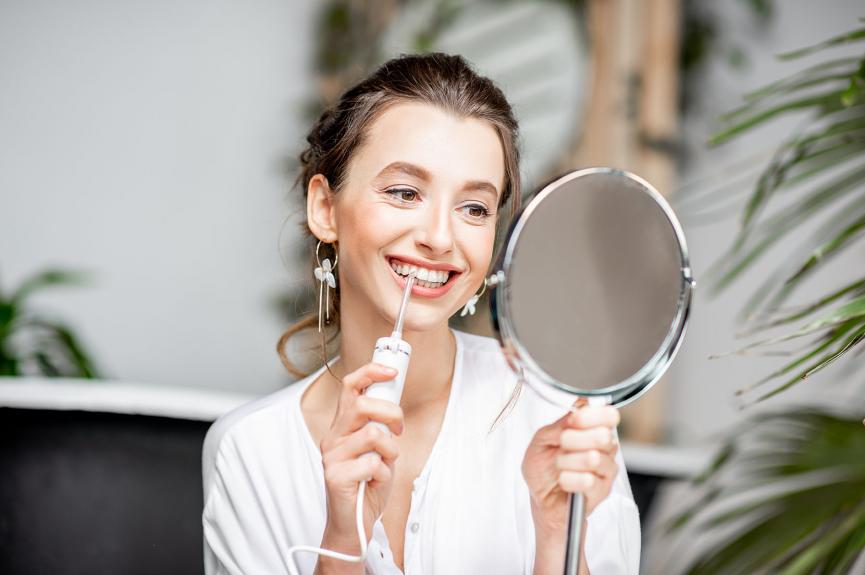 Oral irrigators. What would the world be without them? They help thousands of people clean their teeth and the spaces in between, whether it's to control gum disease or to keep dental appliances in tip-top shape. The first oral irrigator came into being in 1962 thanks to the joint effort of engineer John Mattingly and dentist Gerald Moyer. Today, market shelves are overflowing with oral irrigators. Brand after brand, these devices offer a convenient and practically painless way to get rid of food residues and whatnot.
Our guess is you are struggling to pick a model. Your mind is full of questions and doubts: "What size is best? Should I go for the most expensive piece or can I just stick with a more budget-friendly one?" Truth is, you will find quality brands of water flossers at both ends of the price spectrum. Since we wanted to be helpful, here are our top 7 suggestions for you.
Panasonic EW1511W451 Rechargeable Oral Irrigator
A little bit on the pricey side, Panasonic's water pick comes with an ultrasonic technology that eliminates food debris quickly and gently. The powerful gadget works in all directions and achieves maximum effectiveness. It finds its way around those tricky areas that a toothbrush often misses and can reach below orthodontic appliances. This turns it into a must-have tool for every owner of metal braces.
There are five settings for water strength, which we loved, with maximum water pressure being approximately 647 kPA. This allows you to adjust the water flow according to your unique preferences. The nozzle generates microbubbles that burst when they come in contact with the teeth, producing shock waves and leaving the surfaces immaculate. It's a great way to protect against cavities and gum disease, but also to tame existing gum disease by keeping the periodontal pockets free of gunk.
This model needs only one hour to fully charge and the tank accommodates 200 ml of water, which is equal to 60 seconds of use before you need a refill (that is, if you need one at all). With so many advantages, we couldn't help but put this model on top of the list.
Panasonic EW1511W451 Cost and Review score
Customer ratings for this product are promising: 4.9 out of 5.0. You can check out its price here.
Panasonic Cordless Water Flosser for Food Debris at the Gum Line and Between the Teeth
Another member of the Panasonic family, the EW1211A425 model delivers pulsating high-pressure water streams that force out debris and food particles caught between the teeth.
There are three modes to accommodate your needs. The soft one provides a gentle massage to your gums and does not irritate the surfaces. The regular mode massages and rinses alike. And the jet mode is the most powerful. It ensures removal of food particles between the teeth and from gum pockets. Essentially, it combines air and water shoots (it's also an air flosser).
When it comes to the design and overall comfort of use, the water pick is easy to hold. The nozzle can rotate which changes water direction. When the water tank is full, it can last you for 35 seconds before you need to refill. It literally takes seconds to refill. Even though it has fewer settings than the previous item, it's still as good and effective.
You can check out the price of the Panasonic cordless water flosser here.
Water Flossing Cordless, Oral Irrigator
This dental water jet whose brand is not known is one of the most affordable products of this kind on the market. It has three pressure settings that help you adjust the strength of the water shoots to your preferences and needs. They range from 30 to 120 PSI. The device is portable and can be carried around in a breeze. Can you take it with you on your trip to faraway lands?
The tool is cordless and connects to the unit magnetically - one of the reasons we picked it in the first place. It can charge in 4 hours, which is a lot more than the product that topped our list. But at the same time, it's quite fast compared to older models. Considering the small price you pay for this tool, it's perfectly understandable. You won't be left in the dark as to when it's time to recharge. All you have to do is check out the LED battery indicator.
This oral flosser is good at eliminating 99.9% of plaque biofilm. It provides better results than dental floss alone and has proven ideal for people with implants and braces. It's quiet and will not disturb your loved ones. Customer ratings hit 4.7 out of 5.0 at the time of this review.
Price
Hop up on this page to check out the price of the irrigator.
Xiaomi Soocas Oral Irrigator W3 Portable Water Dental Flosser
This product is at the low end of the price range. It boasts a large reservoir that can accommodate up to 230 ml of water at once. So convenient. You don't have to waste time refilling the container over and over in order to fully irrigate your teeth. We noticed that even though it is so big, the device can still be held and manoeuvred between the interdental spaces using only one hand. It's wireless and portable meaning you can bring it with you no matter where you go.
There are three modes and they can be accessed via one-button for maximum comfort and simplicity of operation. All units are made of quality food-grade material that has been vetted by the FDA. It's waterproof, so don't hesitate to use it in the shower. When powered on, the oral irrigator delivers constant pressure instead of intermittent water pulses.
Xiaomi Soocas Price
Check out the price of the Xiaomi Soocas dental water jet here. Customer ratings are 4.7 out of 5.0.
How We Selected These Products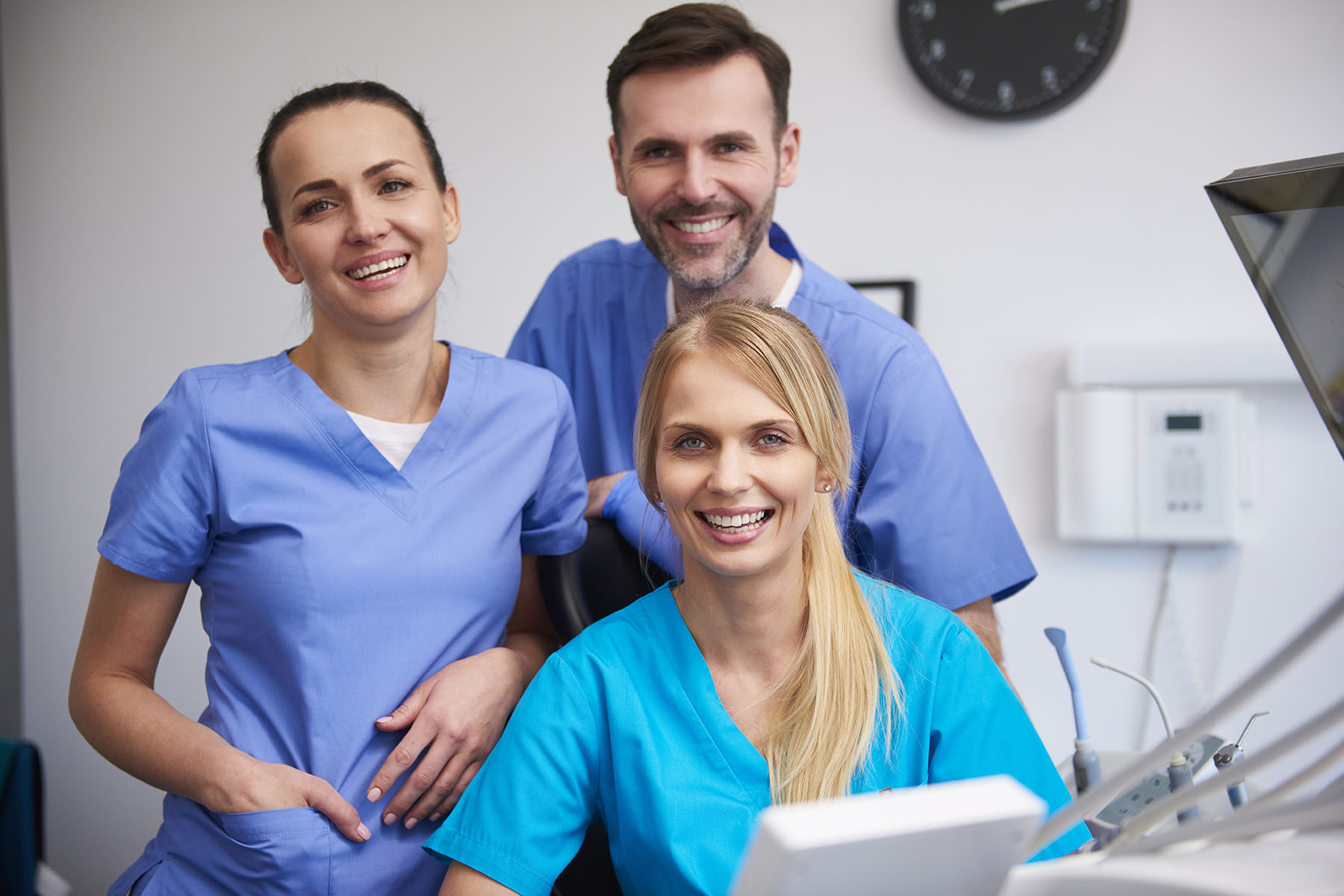 We work with a team of dentists and oral health professionals, so we have heaps of knowledge about oral hygiene. We like to buy and test a variety of products so that we can give an honest take on them. We also sort through customer reviews and check out clinical evidence behind the technologies used to build the devices. All items here are available for purchase online and in some cases, you don't have to pay for return shipping.
FAQs
To finish off, we have prepared some questions and answers for you.
Do oral irrigators really work?
Oral irrigators have shown to be more effective for treating gingivitis than flossing 1, perhaps because they clean below the gum line, allowing for more thorough cleaning of the whole tooth. The price is the only real downside to oral irrigators.
What are oral irrigators/water flossers used for?
Oral irrigators are dental devices for at-home use targeted at food debris, bacteria, and plaque that toothbrushes fail to remove. They work by directing a stream of water toward those hard-to-reach interdental spaces. The powerful current makes its way around each tooth and flushes everything out of the mouth in a few seconds. Some resort to pressurized steam to do the trick.
An irrigator complements perfectly oral hygiene kits but is not a replacement for toothpaste and brushing 2. You should still brush your teeth and then you could go for a traditional string floss (if you want) or irrigate. Other names include an oral flosser, water flosser, water pick, and dental water jet.
Although you can floss regularly, keep in mind it won't work for those pockets caused by gum disease. It's just that floss cannot reach into them. In addition, the device is suitable for people with dental implants, braces, and other orthodontic appliances. Your dentist may have already advised that you get your hands on a water flosser.
A small study compared irrigation to floss alongside using electric and manual toothbrushes. The results showed that a manual toothbrush and dental floss do not remove plaque and bacteria as effectively as electric toothbrushes and irrigation taken together.
What are the benefits of oral irrigators?
One benefit is that irrigators are ideal for people who wear braces and other dentistry devices - the pulsating water just flushes everything out of the entire mouth in a cinch. Another benefit is that it can achieve 99% plaque removal due to the pressurized stream of water. This gadget is helpful for people who are unable to use traditional floss for some reason and it makes an effective alternative to regular flossing. Last but not least, regular use can curb gingivitis and enhance tooth health.
Can you put mouthwash in a dental water jet?
It is recommended that you follow the manufacturer's instructions on what you can use or not to fill your water flosser with. In most cases, plain water will suffice and you don't have to perform any additional steps to achieve plaque removal. In fact, there is a study that points out using water versus a special solution for the irrigator produces the same results in chronic generalised gingivitis patients 3.
That said, if adding mouthwash to your gadget makes you feel better, there is no harm in doing so. Just keep in mind that it will enhance the flavour but it won't step up your dental hygiene.
Do water flossers get mouldy?
When it comes to mould, we automatically think of that awkward corner in the bathroom or the space under the kitchen sink. But an oral irrigator rarely comes to mind. That's because we don't get into the habit of checking inside the tank and that's something that has to be changed. Oral appliances that use water tend to develop mould in certain areas, so if you want to maintain your teeth in perfect condition, you should also keep your oral health devices free of bacteria and mould.