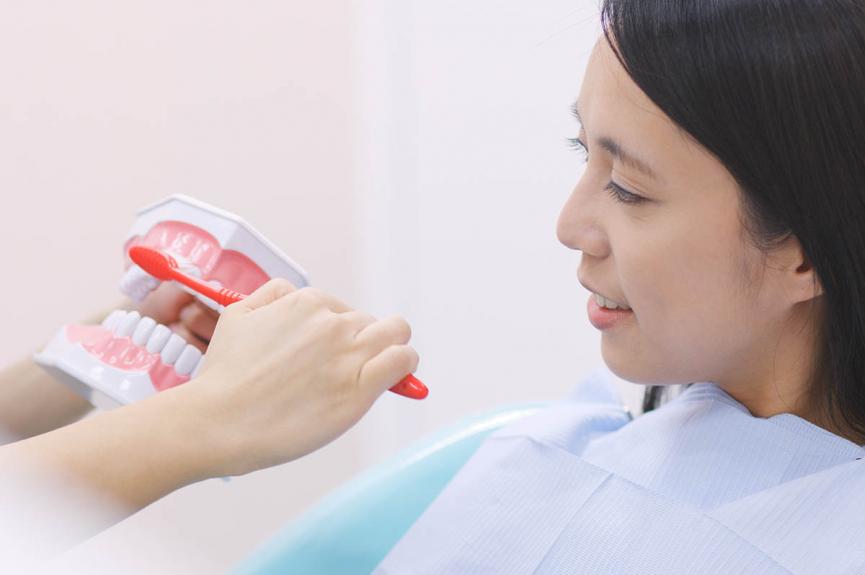 Having a naturally white smile isn't something everyone is lucky enough to possess. Most of us have some form of tooth colouring. It is just that our tooth surface can become stained over time under certain circumstances. One of the simplest and easiest ways to improve your oral health and get dazzling white teeth is by using the right toothpaste.
Since many whitening toothpastes contain abrasive ingredients, they can remove surface stains from teeth very effectively. However, it is important to keep in mind that not all whitening toothpastes are appropriate for sensitive teeth. Furthermore, not every type of toothpaste that promises to whiten your teeth can actually do so.
Ideally, the teeth whitening toothpaste would remove surface stains as soon as possible with as little damage as possible to the enamel. The question is how to find the best whitening toothpaste for you? In order to help you with that, we've selected few toothpaste brands that are not only effective but also safe for your teeth and gums. Take a look at them below!
Crest 3D - Best Overall Whitening Toothpaste
Crest's whitening products are among the most popular on the market not only in the US but Europe as well. There is an obvious reason for that and by obvious we mean in the literal sense of the word. The products are truly effective. Crest 3D White strips, for example, are known for producing noticeable results after just one use. Of course, with the toothpaste, you won't notice visible changes after using it once or twice, but doing it regularly will definitely make your teeth appear whiter.
How does Crest whitening toothpaste work? Using this toothpaste, you can get rid of surface stains in just five to six uses. You will, however, most likely see a difference after one or two weeks. In addition to fighting existing tooth discolouration, Crest toothpaste prevents future stains. In order to get the best results, you should not skip brushing. Be sure to use the toothpaste twice daily - morning and evening. One of the great things about this whitening product is that it is completely safe for tooth enamel. Thus, you shouldn't be concerned that regular use will make your teeth sensitive.
If you're looking for the best teeth whitening product in general, Crest toothpaste might be your best bet.
The price of this product is quite affordable. Check price at Crest 3D White Brilliance Toothpaste.
Sensodyne - Best for Sensitive Teeth and Gums
Sensodyne is one of the whitening toothpastes that dentists highly recommend especially to patients who struggle with tooth sensitivity. Many people of all ages might experience this unpleasant condition. Essentially, tooth sensitivity occurs when the dentin -the inner part which surrounds the nerves in the tooth- has been exposed. Foods and drinks that are hot or cold can stimulate your nerves and make you feel pain.
What actually causes sensitive teeth? Too much pressure from a toothbrush can cause gum recession which can lead to sensitivity. Another cause is tooth grinding and acid erosion. When you have exposed dentin and sensitive teeth, you have to take extra care to prevent future complications.
Unlike regular whitening toothpastes, Sensodyne is specially formulated to be more gentle on the teeth, while still providing effective cleaning. Its low abrasion formula also helps protect the dentin and relieve painful sensitivity. This toothpaste contains fluoride which strengthens enamel and protects against tooth decay.
The active ingredients of the toothpaste penetrate deeply into the tooth, calming the nerves and relieving pain. If you use Sensodyne twice daily, you will be able to remove surface stains effectively and simultaneously prevent your teeth from becoming sensitive.
We highly recommend you try Sensodyne if you want a gentle toothpaste that will bring back your pearly whites while at the same time restoring your gum health and reducing your sensitivity.
This toothpaste is not expensive at all - you can get a tube of it for less than $12. Online, you can frequently find them cheaper than in a traditional retail store. The price of 3 packs on some websites ranges from $40-$45, which is a great deal.
You can check the Sensodyne Repair and Protect Whitening Toothpaste price here.
Colgate Optic White
Colgate Optic White Toothpaste is another excellent choice if you prefer toothpaste that is both effective and safe for the teeth. Its formula removes all pathogenic bacteria and food residues to provide natural tooth whitening and long-lasting freshness! When used regularly, it is an effective way to prevent the development of tooth decay and avoid unpleasant dental procedures. The toothpaste promises gently whitening teeth just in a week. However, if we have to be honest, you may have to use the product a little longer before you begin to notice the whitening effects. All you need is patience and consistency.
Colgate Optic White contains special particles that eliminate plaque and yellowish nuances without causing damage to the enamel. As a result, it will not only reduce tooth sensitivity but will also enhance the appearance of your smile! If you want even better results, use a toothbrush from the same brand or combine it with Colgate Optic White mouthwash. It goes without saying that you should brush your teeth twice a day in the morning and evening.
Check price of Colgate's teeth whitening toothpaste.
Crest Charcoal 3D White Toothpaste
Nowadays people are crazy about bio and natural products - from organic food and bio house cleaners to natural cosmetics and even whitening toothpastes. If you are also a fan of those types of products and looking for natural, fluoride-free toothpaste then you may want to opt for Crest Charcoal 3D White Toothpaste, Whitening Therapy Deep Clean with Fluoride. There are black and white stripes on the paste, and it works to whiten without the mess of charcoal granules. Additionally, it contains fluoride, which remineralizes weakened enamel, aiding in the strengthening of teeth and the prevention of cavities. Charcoal whitening kinds of toothpaste, however, are unlikely to work miracles if you have bad surface stains on your teeth. Although a difference may be apparent, it is not huge. These kinds of toothpaste are rather for people who naturally have whiter teeth but need a little "refresh" from time to time due to the food and beverages they consume (such as coffee or wine). So keep this in mind when ordering your kit!
As for the price, you may have to spend a bit more compared to other kinds of whitening toothpaste.
Check the price: Crest Charcoal 3D White Toothpaste, Whitening Therapy Deep Clean with Fluoride, Invigorating Mint.
Fluoride-free Toothpaste and Best Natural Teeth Whitening Toothpastes
As we noted, natural products are getting increasingly popular in the US. In this regard, we have selected several more natural products which we think are worth trying. These are:
Tom's of Maine Fluoride-Free Antiplaque & Whitening Natural Toothpaste
There are several benefits associated with this herbal product. It eliminates harmful bacteria and bad breath, reduces gum bleeding and TMJ problems, clears sinuses, etc. Its fluoride-free formula makes it suitable for children as well. You can check the price here.
Dentiste Plus White Premium Herbaceutical Toothpaste
It enhances natural enamel remineralization and regrowth. Furthermore, the natural active ingredients prevent plaque buildup, gum disease, dry mouth, and dental decay.
All the products listed above are safe, fluoride-free, and contain only natural ingredients. Thus, if you are looking for a more holistic way to clean your pearly whites, one of these kinds of toothpaste might be the best option for you.
Check price: Dentiste Natural White Toothpaste.
Why do you need to use whitening toothpaste?
As we mentioned at the beginning, our teeth are susceptible to staining over time under certain circumstances. In today's dentistry, dentists differentiate between three major tooth colours based on the shade of the dentin (second layer of the tooth): yellow, grey and brown. A tooth's colour is largely determined by the thickness of the enamel (the top layer of the tooth), under which the dentin is transparent. Primary tooth colour is mostly determined by genetics, however, over time, stains often occur due to lack of oral hygiene or lifestyle habits like consumption of coffee and red wine.
Without regular cleaning, plaque absorbs food and beverage stains, which can lead to a darkening of the teeth by several shades. There is no doubt that professional whitening treatments or using at-home whitening kist are the most effective methods to correct it. Nevertheless, these treatments are often quite expensive. Moreover, if you do not maintain proper oral hygiene, the results of the whitening procedures might not last as long as you might think. Therefore, if you want to make a change, you must learn the right way to clean your mouth. Regularly and carefully brushing your teeth with whitening toothpaste can do wonders. But it is imperative to choose the right product for your teeth and gums otherwise you could end up damaging them instead of obtaining a bright smile.
FAQ
What to look for in whitening toothpaste?
Abrasive toothpastes can whiten your teeth to a certain extent, but for the best results, you should opt for a toothpaste that contains whitening ingredients such as hydrogen peroxide or carbamide peroxide. These are the same compounds used by professionals in whitening procedures. Additionally, choosing toothpaste brands with a good reputation is important. The product must be both safe to use and effective at removing surface stains.
Is it safe to use whitening toothpaste every day?
It all depends on the whitening toothpaste you use. The best way to determine if your toothpaste can be used every day is to read the directions on the package. In the case when the product says you should use it daily for best results then you can do so. Most research suggests that you should be careful when using whitening tooth pastes daily 1.
Does whitening toothpaste make your teeth more sensitive?
In some cases, overly abrasive or acidic toothpaste may cause sensitive teeth. The use of products that contain hydrogen peroxide is another factor that is commonly associated with teeth sensitivity. However, most whitening toothpastes contain a low concentration of hydrogen peroxide, so they cannot damage your teeth or cause sensitivity.
Is charcoal toothpaste safe to whiten teeth?
It is unclear whether charcoal is safe or effective as a whitening agent 2, or whether it may damage the teeth. Nevertheless, it is important to be aware that some charcoal toothpastes may be too abrasive for regular use and may cause enamel erosion.
Is fluoride really safe?
When used in the right amounts, fluoride can be both safe and beneficial for your teeth. It removes surface stains giving you a brighter smile. Furthermore, toothpastes and other dental care products that contain fluoride can fight cavities and bad bacteria. An excessive amount of fluoride, however, poses a risk to the teeth and gums 3. Most whitening toothpastes and mouthwashes contain minimal amounts of fluoride, which is not harmful.