Address:
505B Bishan Street 11, #01-418, Singapore 572505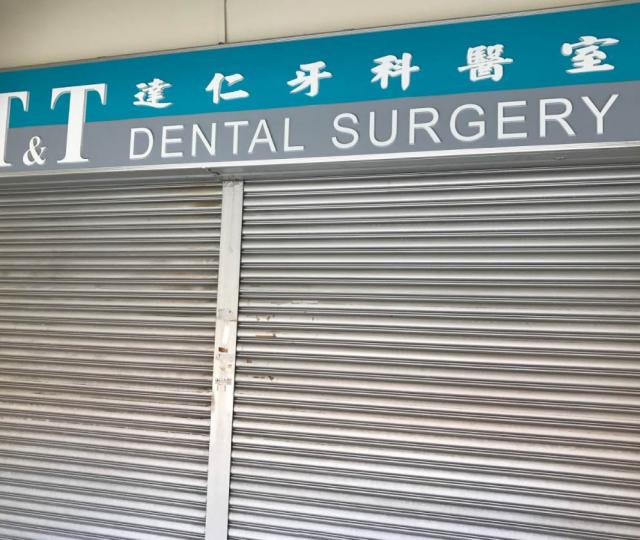 Customer Reviews
Google review:
Yeo Soek Eng:
I was recommended by my sister to T & T. She and her family had visited this clinic for more than 20 years. So I made an appointment to go there as I had a serious toothache. I had my molar tooth extracted by Dr. Tang yesterday. The process took about 15 minutes only. It was very fast and I didn't even know my tooth was already extracted! I didn't feel painful during the injection, only a little painful during the extraction process. Dr. Tang had done a good job. Thank you, Dr. Tang !
Yelp review:
SuYin W.:
As I am a hypochondriac so I never miss my dental appointment since I was 19. This is my company appointed dental clinic. Dentist demeanour: Dr Tang is very laidback and laughs a lot. He is very at ease with himself and that gives the patient confidence, you know. It's very important. No fake empathy. Skills: He has all the skills of dental care and surgery. He has now gotten a new dental therapist for all the routine cleaning. Sia Yee, I think her name. She is really gentle and thorough but I think my teeth weren't too dirty so I didn't get flouride treatment. Just scaling and cleaning. Equipments: He has all the equipments for private practice but I would've love it if he had the same photography scope that takes picture of my mouth and display it on tv like Millenium. Routine checkup ambience: Very quick. 2 rooms so Dr Tang is running from one to the other all the time. Busy man. Reminder: No reminder for routine checkup. So I have to always call (but I've put this in my calendar.) I wish they have the postcard reminder like Millenium. Appointments are easy enough to get. Waiting time is less than 1 month. Sometimes just weeks. State of clinic: The clinic is alright but the waiting area is small and untidy (perhaps too busy). The dark decor doesn't help either as it makes the whole place feels stuffy. 3 person at the waiting area is 1 person too many. Magazines are strewn all over the place. Interesting fact about Dr Tang - he makes pilgrimage twice a year to Nepal for photography and free dentistry. Something like doctors without borders. Don't you just love a charitable dentist? I know I do.