Address:
Blk 258 Bukit Panjang Ring Rd, #01-60 new town, Singapore 670258
Best for:
General dentistry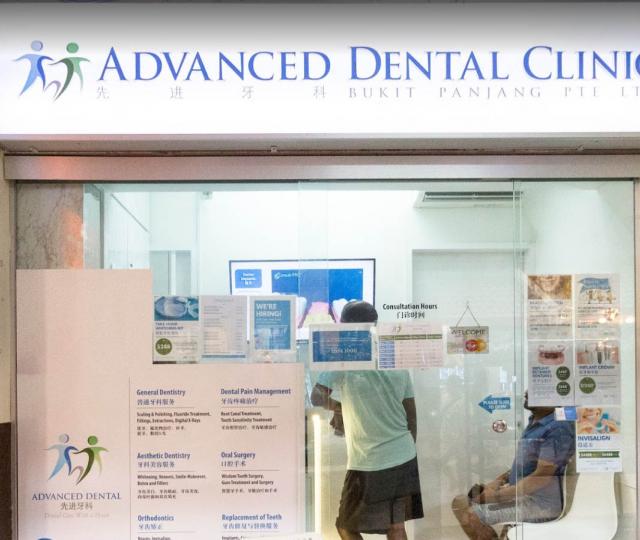 A chain of dental clinics has grown out of Advanced Dental Group, a dental group founded by doctors using the latest technology. The first clinic was opened in 1986. Through nearly three decades, they've provided complete dental treatments to their patients. Residents of Bukit Panjang are daily beneficiaries of professional dental care, provided by Advanced Dental Group's team of friendly, experienced dentists and assistants.
In addition to dental implants, braces, and aesthetic dentistry, the managing director Dr Matthew Sng maintains a wide range of skills in dentistry. Through his extensive training, he is capable of providing a full range of dental care, including dental implants, braces, and aesthetic dentistry. Furthermore, he strives to meet the needs and circumstances of every patient in the best possible way. His patience, kindness, and obsessiveness are all admired by his patients.