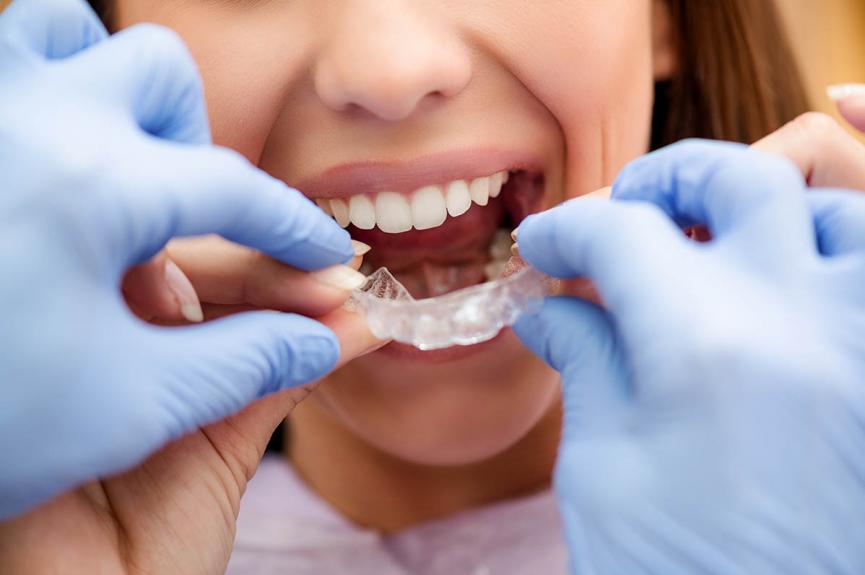 Price/Cost table
| | |
| --- | --- |
| Type | Price/Cost USD |
| Invisalign | $3000 to $8000 |
| Zenyum cost | $2500 |
Invisible braces have flooded the market in Singapore. Offering a smile revolution, they are slowly replacing the inconvenient traditional teeth-straightening options, i.e. traditional braces. Until recently, patients knew that if they wanted to use invisible braces, Invisalign was the only way to make it happen.
Many were put off by the hefty price and never got around to using the orthodontic treatment. But with more affordable products like Zenyum, people can now get straighter teeth for next to nothing and finally obtain a more confident smile.
In the paragraphs that follow, you can read about the differences between Zenyum and Invisalign, which will help you decide for yourself which option is more suitable for your condition. Take a look and get answers to your questions.
Zenyum vs Invisalign - What's the Difference?
Without further ado, we will point out what sets apart Zenyum from Invisalign.
Massive Price Difference in Invisible Braces
When you compare the prices of market leader Invisalign versus Zenyum, you can tell right off the bat why the latter is gaining popularity, particularly in Singapore. When done by a qualified orthodontist, Invisalign aligner treatments can set you back anywhere from $7,000 to $10,000 depending largely on the scope of treatment.
On the other hand, Singapore-based Zenyum invisible braces are sold at a third of the cost running up to $2500 in total 1. It's quite an affordable price2.
Zenyum founder Julian Artopé explicitly states that the goal behind Zenyum is to create a product for the rising middle class in Asia. He was hoping to cater to people who were not able to afford traditional braces as kids and are now seeking a convenient, yet cost-effective, alternative.
The costs are partially optimised thanks to Structo, a fellow partner of Zenyum that specialises in 3D printing systems. Thanks to their innovative technology, clear aligners can be printed in multiple sets in under an hour. This minimises manufacturing time as well.
So, basically, patients pay for a set of braces plus a digital scan of their teeth with specialised software and X-rays. The initial consultation cost is non-existent. There are no hidden or extra costs or charges. At the same time, expectations are high.
Physical Assessment and Patient Monitoring
Another staggering difference between Zenyum invisible braces and Invisalign aligners is the way patients are monitored. Every lengthy dental treatment requires some kind of commitment in order to work. When it comes to Invisalign, patients are required to see an expert once every six weeks at the very least. This way, their smile progress is recorded and any changes can be made accordingly.
In comparison, with Zenyum, customers are supervised remotely. Fewer dental visits are basically every patient's dream. You will be seeing licensed dentists two or three times at most during your treatment with the Zenyum invisible braces. Your first visit will be when you have an initial assessment plus a scan of your mouth using top-notch 3D scanning technology. This will help the orthodontists to craft an ongoing treatment plan based on the current position of your teeth. It will show the tooth movements that will occur in the upcoming months.
This plan will be then sent for approval to both the doctor in charge as well as you, the customer. It will help you get a clear idea of how your new smile will look. Believe it or not, these innovations give you a pretty accurate prediction of the end result - a feature that traditional metal braces are lacking in. At this point, if you make a decision to proceed with the treatment, the invisible aligners will be printed using Structo's special technology.
This is just about the time you head off to your second appointment for a fitting session at one of the partner clinics. The doctors will give you a pair of plastic aligners to use in the weeks to follow. You will get one tray for every 5-7 days of your journey at one shot. From then, all the interaction with your dentist will be taken to the Zenyum app where you will be uploading images of your teeth to show your current smile progress.
And lastly, sometime before your treatment period is over, you may have to see your orthodontics specialist again to ensure that everything is going according to the pre-determined plan. Therefore, it's fair to say that you are going to spend less time in the dentist chair if you choose Zenyum over Invisalign. A total of three appointments will make do.
Choice of Dentist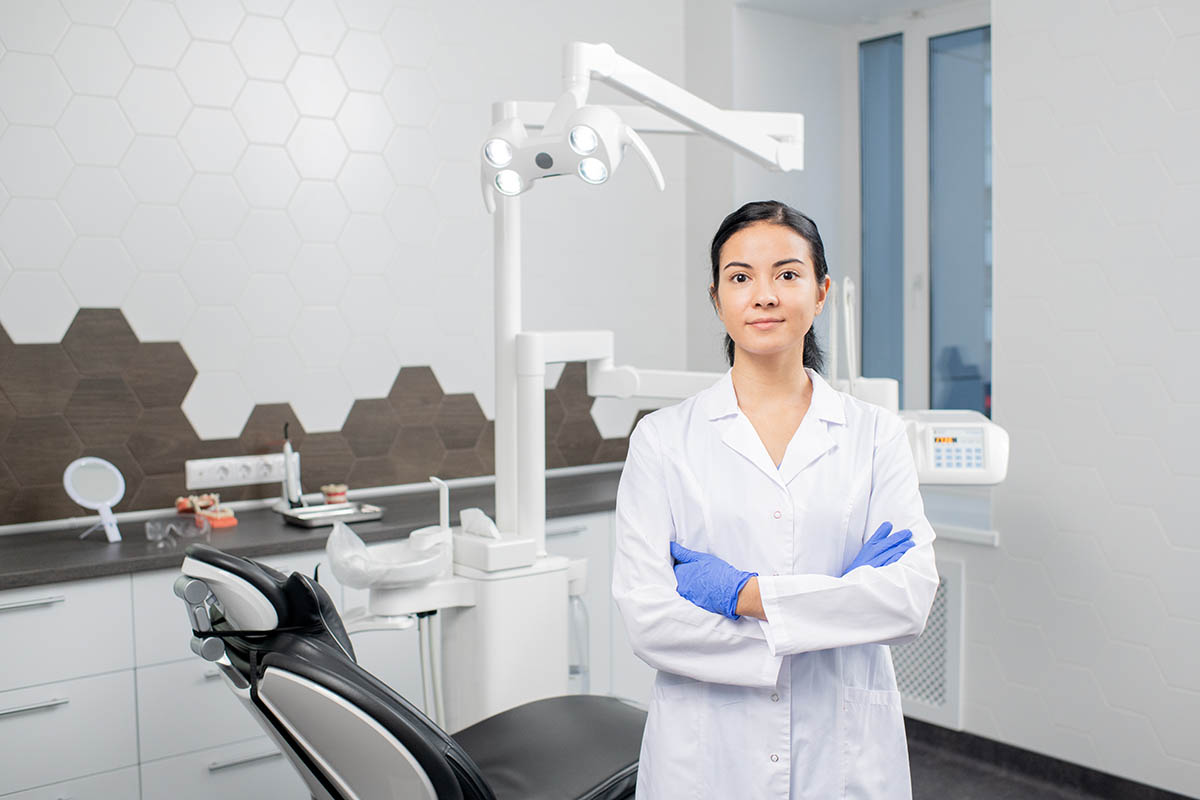 Speaking of dentists, you should know that Zenyum users do not get to choose their own dentist. Instead, they are matched with a specialist online to whom they should communicate all their questions and concerns throughout their journey to straight teeth.
By contrast, Invisalign customers can examine their options ahead of time and select a practitioner that they feel most comfortable with. It's worth pointing out that not every technician is authorised to use Invisalign. Orthodontists need to undergo specialised training to be given the green light to provide the service.
Then, as they start treating patients with Invisalign, they climb different tiers which mark their experience and skill level. The more successful cases they have, the higher the tier they enter. There is Bronze, Silver, Gold, Gold +, Platinum, VIP, and Diamond.
To find a provider, go to Invisalign's website and enter your zip code. You will get a list of names and partner dental clinics near where you live. They will also have their level of experience mentioned next to their practice. Those who have a star can treat teenagers in addition to adults.
Now, you can't have an online smile assessment with Invisalign - you have to see a dentist in person for the best results and an ideal smile. This means you should search for a clinic for fitting before you get started. Individual treatment plans will be crafted for every single patient.
Scope of Invisible Braces Treatment
Zenyum smile cosmetics startup can provide minor fixes - that is, treat less severe teeth crowding - and it is more targeted towards the front teeth. This is part of the reason why the duration of the treatment process is only a few months. Besides, no extractions are necessary for it to work3.
As opposed to that, Invisalign can fix moderate open bites, underbite, crooked teeth, crossbite, and more for a beautiful smile. In other words, it's designed for more complex treatments. What is more, the wisdom teeth might have to be extracted so they don't put pressure on the rest of the teeth and compromise the results. Doctors can tell whether this step is required.
Treatment Time of Invisible Braces
Invisalign takes longer to work and that timeframe depends on the severity of the case. The greater the malocclusions, the more time they will need to get corrected. Although you can see glimpses of results earlier on, teeth movements take anywhere between 12 months and 18 months. Then, patients have to wear retainers to keep the teeth in the right position.
Regarding Zenyum, things are a little bit different. Patients can obtain the desired results within three to nine months. After that, retainers have to be worn for a few hours every week.
General Questions & Answers about Transparent Braces Option
Q: What types of braces are there?
A: There are different types of braces, from Lingual (inside) braces and metal braces to surgical braces and invisible aligners.
Q: Do clear aligners really work to create a perfect smile?
A: Clear aligner treatments can be effective on incorrectly spaced teeth or mild to moderate malocclusions. For the most part, they work best if the back teeth are aligned correctly and if they are worn at least 22 hours on a daily basis. After the treatment is over, retainers have to be employed indefinitely to sustain the results, which is a minor concern.
Q: Am I a suitable candidate for clear aligners treatments?
A: You will be an ideal candidate for invisible aligners if you have gapped teeth, overcrowding of teeth, crooked teeth, crossbite, underbite, buck teeth, open bite, or overbite. For the more severe cases of crowded teeth or over/underbite, Invisalign is most likely the better option4.
Q: What is the difference between clear aligners and metal braces?
A: There are plenty of distinctions between these two products. Metal braces are tiny brackets that are attached to the front surface of the teeth and connected through a thin wire. Unlike clear aligner options, they cannot be taken out every day before meals. Only a dentist has the power to remove them, which happens after the treatment is over. This means that food will get stuck between the wire and the teeth, making it difficult to maintain good oral hygiene. Metal braces are also visible, that's why many people are reluctant to use them.
Q: What are the advantages of invisible aligners?
A: From an aesthetic standpoint, invisible braces look nice since they are made of high-quality see-through plastic. In terms of comfort and convenience, there may be some discomfort but it takes less time to get used to them. And there are no wires to irritate the gums or create ulcers. (Having metal mouths causes pain.) What is more, since they can be taken out, food particles don't get trapped between the teeth. No hassle when brushing and flossing. Another huge advantage is there is a customer team that provides answers to all questions pretty quickly. Users usually receive a reply within 24 hours of their request. In addition, patients spend less chair time in clinics. Now, when it comes to Invisalign specifically, there are two decades of development and research behind this brand, so there is no doubt the treatment is reliable and medically-approved.
Q: What are the disadvantages of invisible teeth-straightening treatments?
A: First and foremost, the market cost is higher than that of metal braces. (Unless we're talking about Zenyum which is sold for a fraction of what other brands run and is a much more affordable option.) Second, you need to wear retainers once you are finished with the treatment. Third, you have to remove them before eating and that creates an additional hassle. And finally, some invisible aligner brands cannot fix major teeth misalignment issues.
Q: What are the limitations of Zenyum?
A: Zenyum braces are meant for less severe cases of misaligned teeth. Also, they work better on the front teeth, so if you have to re-align your molars, chances are this product will not be ideal for you and you have to seek other solutions. As far as suitability is concerned, not everyone makes a great candidate for Zenyum.
Q: What is the process to go through if you opt for Zenyum invisible braces?
A: First off, you have to fill out a quick survey on Zenyum's official website and send pictures of your teeth from different angles for a complimentary assessment. Then, you will be urged to do 3D scans of your mouth. An initial consultation session will help you figure out all the details of the process. Next up, a team of technicians will create your treatment plan and craft custom-made trays using CAD (computer-aided design) software and 3D visualisation. You will be sent to the dentist's office for a fitting.
Q: Why does my tray look cut off at the last tooth?
A: It could be that the impression material was distorted. These things can happen. When they do, the trays may have to be altered at the back so they can fit the teeth better. Because the back teeth don't typically move that much during the treatment, it's not a problem to cut the trays a little. However, don't take out word for it. Ask your dentist in charge. They will give you further guidance about the service.
Q: Why are people so eager to try invisible braces?
A: A lot of people are scared to try metal braces because of bad experiences that their friends with metal mouths have had. Others have learned the disadvantages of the treatment from personal experience. Truth is, invisible braces look better so it doesn't matter if you are a teenager going to school or an adult having a job. You won't be embarrassed to be around other folks. It's the perfect option when you are self-conscious about the way you look.