Address:
150A Bishan Street 11, #01-177, Singapore 571150
Best for:
Wisdom tooth extraction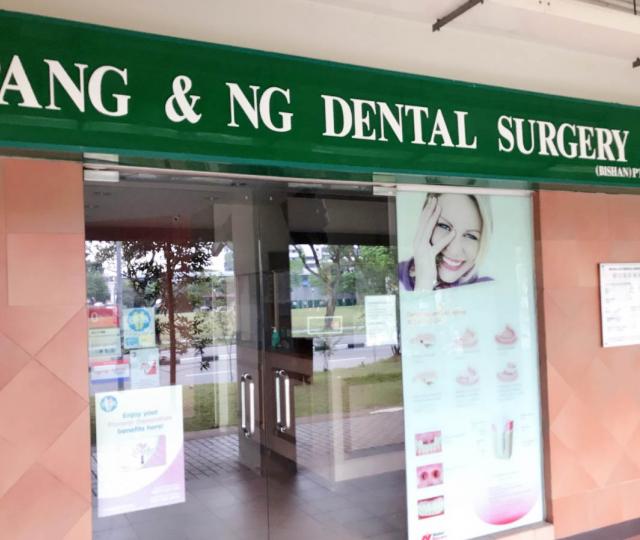 If your teeth are making you uncomfortable, get them checked out at Pang and Ng Dental Surgery. You'll be greeted with a warm smile and a comforting hand on the shoulder from the moment you walk in the door, and we can promise you'll feel safe, comfortable, and anxiety-free throughout your visit. They offer a wide range of services including orthodontic treatments, wisdom teeth removal, root canal treatment (with or without pain relief), dental implants, and all other aspects of general dentistry. They pride themselves on providing excellent customer service to each of their patients.
Customer Reviews
Google review:
Jing:
If you are looking for a dentist, look no further. MASSIVELY underrated place. Did not expect much when coming here, but was pleasantly blown away . Dr Ian attended to me and was very thorough and professional. Explained what he was doing every step of the way and made sure I was relatively comfortable for my wisdom tooth extraction. Receptionist was friendly, nurses were attentive. I think I might actually enjoy going to the dentist now. They've earned a lifelong customer! Thanks to the whole team!