Address:
630 Bukit Batok Central, #01-152, Singapore 650630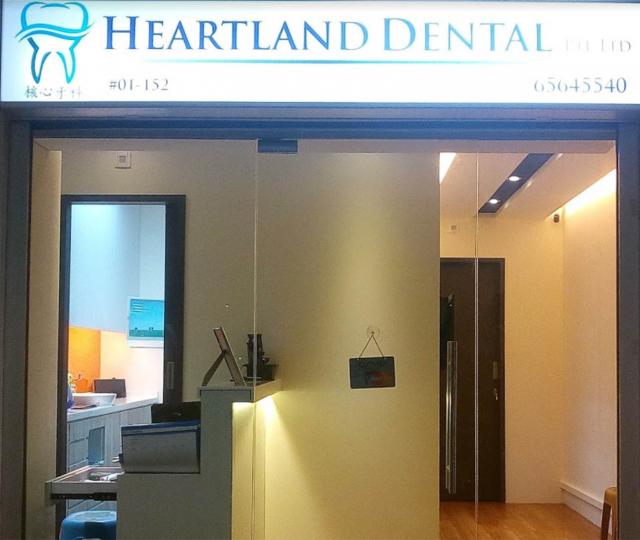 Customer Reviews
Facebook review:
Chee Enjia:
I discovered that one of my canines was subtly changing colour. After some research, I suspected it was a dying tooth. I tried to go back to my previous dentist, but he was booked out for two months. I chanced upon Heartland Dental when I was looking desperately for a reasonably priced dentist. It was only after the consultation that I realised that I had entered the premises after operating hours. I was surprised and extremely grateful that the nurses and Dr Gomez were so willing to receive me past operating hours. They also arranged an early follow up appointment so that my tooth wouldn't turn black during the waiting time (and end up requiring an extra crowning procedure). Dr Gomez was extremely patient in explaining the problem and ensuring I understood the procedure. He was also very willing to answer my questions regarding the procedure. I was surprised by how quick and painless the procedure was. Dr Gomez also took into account that I wore retainers and made sure to bore the filling down so that it wouldn't affect the fit of the retainers. He also informed me about how to care for a dead tooth. The whole process from first consultation to final procedure took less than a month, which I believe would not be possible with another clinic. Time, economy and service considered, I will definitely return Thank you, Dr Gomez. My canine is still doing great two year on!
Google review:
Tiffany Chang:
Doctors at this clinic is the best I ever met. Very detail and gentle. I had my polishing, root canal and wisdom tooth extraction there. None of my visits failed me. The assistants are also very caring. A very good experience. Price is reasonable for me too!