Address:
475 Choa Chu Kang Ave 3, #02-06 Sunshine Place, Singapore 680475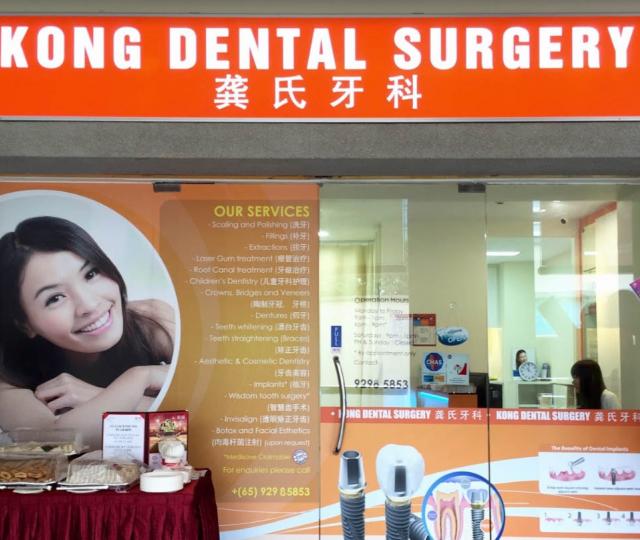 Kong Dental in Choa Chu Kang provides quality dental care to people of all ages. Their dental team has plenty of experience in different fields of dentistry like general care, wisdom tooth removal, braces, dental implants. In addition to that, they are one of the few clinics in the area that provide 24/7 around the clock dental emergency care. They've been operating in Singapore since 2010 and the amount of reviews online is a testament to the quality of their service.
Customer Reviews
Google review:
Xinyu Lee:
Today, I went for my dental appointment at the Sunshine Place dental clinic. I was impressed their professionalism dental practice & excellent service especially Dr. Melissa Lim. I am a not local yet they do not overpriced, provide professionalism service to all their customers. Truly a neighborhood dental clinic with sincere human touch.